Teen owns up to red balloon 'It' prank after police post goes viral
Rate this title
Lititz police recently made a funny post to their Facebook page about being scared of red balloons, tied to sewer grates around town.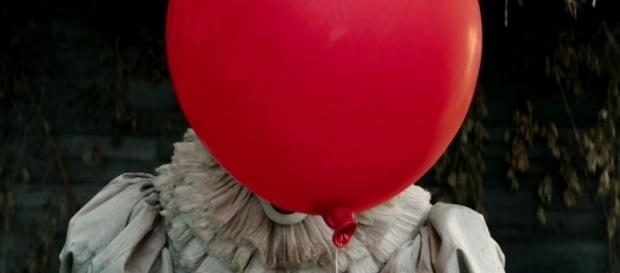 Police in the small Pennsylvania town of Lititz made an amusing post to their official Facebook page recently, including images of Red Balloons tied to sewer grates in the town. In the Stephen King novel (and the movie being released today) with the title "It," Pennywise the terrifying clown lives in the sewers and uses a Red Balloon to lure children with the aim of eating them. As reported by the Miami Times, after the Facebook post went completely viral, a teenager has now confessed that she and her friends were responsible for the King-related prank.
Police 'It' Facebook post goes viral
Lititz Borough Police mentioned in their Facebook post that a "certain movie" was coming to local theaters in a couple of days and that a prankster was out there promoting that movie.
While they gave the prankster "points for creativity," police went on to joke that they were terrified as they removed the red balloons from the sewer grates and that they hoped it wouldn't happen again. They closed their post off, rather appropriately, with "You'll float too."
Teens confess to 'It' related prank
It turned out it was Peyton Reiff, 17, and some of her BFFs that had placed the red balloons around town as a prank relating to the "It" movie, about to hit theaters on Friday. She said she and Hannah Banack, 17, Jetty Finchhalm, 16, Brianna Morgan, 17 and Skyler Garvey, 16, decided to come forward to "clear the air" and make sure no one was offended by the prank. They also, naturally, wanted to take credit for a prank that had gone viral online.
We tried to trick our friends but ended up scaring America! #redballoonlititz 🎈 pic.twitter.com/hbLSCxv6GV

— Peyton Reiff (@PeytonReiff) September 5, 2017
Peyton said so far the response to their prank has been mainly positive.
She said they were inspired to have some fun with their friends after they watched the trailers for the film adaptation of King's book, "It." As reported by Penn Live, Reiff said it was initially aimed at their classmates and peers, so they put the red balloons [VIDEO] in places where they knew they would see them. They said they expected the prank to be a small, local thing.
However, on Monday night they decided to extend the prank to several different areas around Lititz, thus catching the watchful eye of the police, who were located close to some of those red balloons. The teens never expected the police to respond on social media in such a fun and viral way. Morgan said when they first saw the police department's Facebook post, they were a little scared, but added that police were very friendly to them over the prank.
She added she first thought the police "investigation" was the real deal, but once they scrolled down and looked at the images, they spotted a photo of an officer dressed as a clown, which they thought was very cool.
When the group returned to Warwick High School on Wednesday, they found their prank was the hottest topic around the school and Reiff said they will remember it forever. Sounds like the girls are now part of the "Winners Club," as opposed to the Losers Club in the film. Naturally, the pranksters are planning to see "It" as it debuts in theaters today.
Click to read more
and watch the video
or