Marco Rubio tweets Bible verses, journalists go into panic mode
Journalists triggered after Florida senator prays for college student killed in boat crash.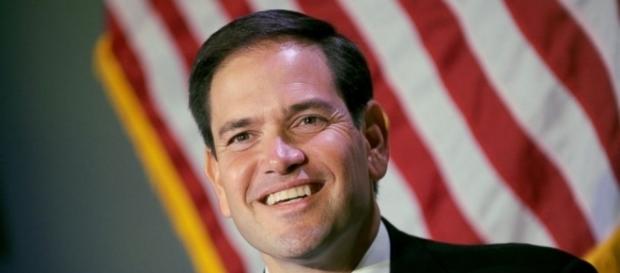 Florida senator #Marco Rubio began his Tuesday by starting a social media firestorm. The outrage had nothing to do with comments about President Trump allegedly sharing classified information with Russians or the firing of FBI director James Comey. Rubio simply tweeted two #Bible Verses -- and that was enough to whip his critics into a froth.
Rubio, who has always been very open about his faith, tweeted a passage from the Gospel of John shortly before 7 a.m., and quickly followed up his initial tweet with a passage from the Old Testament book of Proverbs. Neither passage could be construed as controversial; the first verse, containing the oft-quoted "do not let your hearts be troubled," is a message of hope.
The Proverbs excerpt implies that no matter what you do, things will all work out in the end.
Washington Post writer comes unhinged
These seemingly innocuous verses were enough to set off Jennifer Rubin of the Washington Post, however. About an hour after Rubio decided to go Biblical, Rubin -- a "Never Trump" Republican -- posted a tweet stating that either Marco Rubio's Twitter account had been hacked, or else "he's totally lost it."
Charles P. Pierce, a political blogger for Esquire, tweeted that Rubio's actions were "oddly terrifying."
Leah McElrath, of the liberal activist group ShareBlue, found Rubio's quoting of the Bible to be "unsettling."
Even journalists who didn't have an axe to grind jumped on the story. John Harwood, a Washington correspondent for CNBC, mentioned Marco's tweets, sharing a link without providing commentary.
Rubio was praying for UM student killed over graduation weekend
The attacks on Rubio continued throughout the afternoon, even after he returned to Twitter and explained the motivation behind his decision to quote from the Bible. Subsequent tweets from the Florida senator and 2016 GOP presidential contender revealed that he was merely offering his prayers to the family of a University of Miami student who was killed in an Everglades boat crash the day after graduation.
GOP Senator @marcorubio is tweeting out Bible verses this morning, and it's...unsettling: pic.twitter.com/vaYpWmVJHg

— leah mcelrath 🗽 (@leahmcelrath) May 16, 2017
@leahmcelrath @MarcACaputo @marcorubio either he was hacked or he's totally lost it

— Jennifer Rubin (@JRubinBlogger) May 16, 2017
According to the New York Post, Elizabeth Goldenberg, 22, was ejected from an airboat on Saturday morning while celebrating her graduation with family, who had traveled to Florida from Hummelstown, Pennsylvania. Elizabeth's parents escaped from the crash uninjured, while Elizabeth's sister, Dana, was hospitalized with minor injuries.
BTW: @marcorubio tweeted what he was praying about, anyone who criticizes this should be ashamed of themselves. pic.twitter.com/5ATMQLlSiq

— The Reagan Battalion (@ReaganBattalion) May 16, 2017
Friends of Goldenberg, who was an aspiring model and actress, took to social media over the weekend to pay tribute to their fallen friend -- and hopefully they weren't blasted by the media, like Marco Rubio was, for doing so. #Religion