Marvel and DC team up versus social media trolling
Gender-discriminatory tweets against female Marvel editor gain support from company and their old rivals.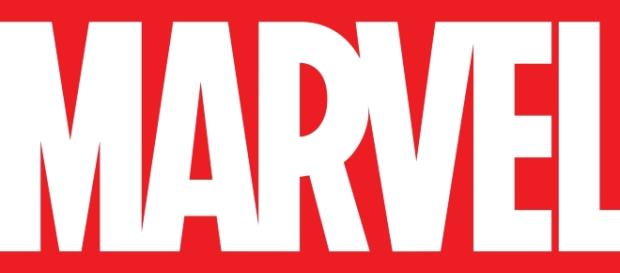 Several decades ago the two major pillars of American superhero comics, #Marvel and #DC, were able to interact with each other somewhat in print, with the collaborative publishing of special crossover stories and events with their favorite characters. All that changed when the rival publishing companies were eventually taken into the respective umbrellas of rival media giants Disney and Warner Bros. Since then their universes have pretty much run separately, with no hope for a repeat of famed crossover initiatives like "DC vs. Marvel" (1996) and "JLA/Avengers" (2003-04). Still, on unofficial
Since then their universes have pretty much run separately, with no hope for a repeat of famed crossover initiatives like "DC vs. Marvel" (1996) and "JLA/Avengers" (2003-04).
Still, in unofficial capacities, people from both camps have acknowledged one another. A recent spate of online trolling at female Marvel employees seemed an appropriate time for their DC counterparts to interact.
Heartwarming solidarity
On the corner of social media where comic book insiders and aficionados frequently gather, the hash-tag #MakeMineMilkshake has been gaining traction in response to a particularly harsh instance of online trolling. It originated with a #Twitter post on Friday, July 28 by Marvel editor Heather Antos.
It was all about a photo of her and six other female co-workers of the comic book company enjoying milkshakes while on break. The tweet was immediately swamped with some discriminatory and borderline misogynistic drabble from trolls, painting Antos and her companions as SJWs and even blaming them for Marvel's downward sales trends in comics with their poorly-received diversity decisions.
#MakeMineMilkshake pic.twitter.com/s6o7ejVRWj

— Marvel Entertainment (@Marvel) July 31, 2017
When Antos posted a follow-up denouncing the trolls, a number of sympathetic social media regulars began tweeting messages of support. This took the form of Twitter pictures with people enjoying their own milkshake or beverage of choice, grouped under #MakeMineMilkshake. Marvel Comics acknowledged the trend, with their photo being a frame from an issue of the "Young Avengers" comic book by Kieron Gillen & Jamie McKelvie. Even DC Comics itself jumped on the bandwagon with a photo of their female staffers with milkshakes in hand. Ditto for Archie Comics. They had a crossover with Marvel in the past as well.
Cheers @Marvel ladies! #MakeMineMilkshake pic.twitter.com/3Xky93iFSN

— DC (@DCComics) August 1, 2017
#MakeMineMilkshake pic.twitter.com/4LFeCbQkXQ

— Archie Comics (@ArchieComics) August 1, 2017
Not the first time it happened
The issue of maltreatment of females in the comic book industry and fandom has been a long-running one.
Anyone from support staff to comic writers, artists and editors had their own negative experiences with co-workers and the readerships on account of gender. Heather Antos in Marvel is but one such example. Over in DC, writer Gail Simone had also experienced the indignity of harassment during the company's "New 52" era.
All told, the solidarity of Marvel and DC in this shameful incident despite being on opposite sides from Disney was a welcome gesture. The last time this happened was in 2015 when Marvel acknowledged DC's farewell message following their move from offices in New York City to Burbank in California.