For sale: The house where Voldemort killed Harry Potter's parents
It is the house that stood in a village that was filmed in the movies.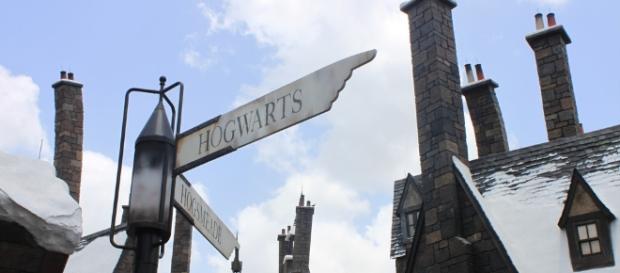 Harry Potter fans might want to check out the #House where villain Lord Voldemort killed Potter's parents, because it is reportedly for sale.
According to #Elite Daily, the house in Godric's Hollow which belonged to Lily and James Potter is up for sale. It is currently listed in the real estate market at around $1.3 million. True to its price, it is reportedly one of the richest residences in the actual location that is Lavenham, Suffolk.
The house is called De Vere House in the real world, reportedly owned by the De Vere family from the 14th to 17th centuries.
Elite Daily stated that the #Harry Potter house is a six-bedroom property, and still in perfect shape despite being existent for several centuries.
"We are also certain that the ghosts of Lily and James Potter are not part of the purchase package and price, and that there is no Voldemort who will try to kidnap the new owners," Elite Daily said in the article.
Perfect for families
Since it has been owned by the Potter family in the novel, the house reportedly contains two major areas that connecting doors bridge together. The smaller wing is a space for holiday events, which reportedly has a reception area, living room, kitchen, dining area, two bedrooms and two bathrooms.
Meanwhile, the other wing has a hall space, living room, dining room, kitchen, three bedrooms on the first floor, utility room and family bathroom. Furthermore, it also has an attic bedroom and a shower room.
Harry Potter-inspired
The De Vere House is not the filming location for the Harry Potter series, but more of used as a reference scene according to Elite Daily.
The article said that the village where the house stood was the one filmed. It was used as a background scene, during the part where actors Daniel Radcliffe and Emma Watson visited Lily and James' graves.
Radcliffe played the role of Harry Potter, while Watson reprised Hermione's character.
The house was also used to refer to Godric's Hollow, one of the fictitious places in the novel. It was the place where Lily and James Potter's house stood in the book.
"The actors shot in a studio and a green screen was used to turn the backdrop into the village where the house for sale stood," Good Housekeeping UK stated in another report. "Flashback scenes with Lily protecting the baby Harry Potter from Voldermort's curse, as well as Snape's late arrival to save Lily, were filmed with this village as inspiration, but was filmed elsewhere."