Amazon starts selling Amazon Meal Kits
Amazon meal kits launched on its website and customers were offered a wide variety of both vegetarian and meat options of certain dishes.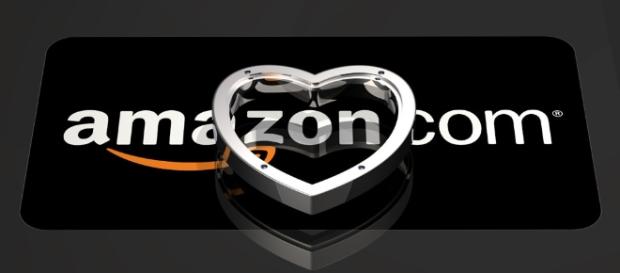 #Amazon is venturing into a new avenue of business in which the company looks to sell prepackaged meal kits to its customers. These meal kits will provide the ingredients required for cooking a particular recipe and will allow users to easily create their favorite dishes without having to buy the groceries themselves and preparing every item needed. Related to the meal kits, Amazon also trademarked a particular slogan which states "We do the prep. You are the chef," on Monday, July 17.
All about the kit
The company plans on selling these kits through #Amazon Fresh, which is a $14.99 per month subscription offered to Amazon Prime users which let them order fresh groceries to their homes.
The meal kits are also available now in the Amazon Fresh section, and users of the service can order a kit. A search of the section revealed that one meal was already selling, namely Steak au Poivre with Parmesan Fries and Snap Peas.
Each meal kit serves two persons and comes with proportioned amounts of the ingredients and is packaged in a thin cardboard box. Amazon claims that these meal kits will offer customers an easy to prepare following by following the recipes which are also housed inside each meal kit. Each of the recipes has allegedly been perfected by actual chefs and are super simple to cook so that people without any form of cooking training can reproduce the dishes. The description of the meal kits on Amazon's website also reveals that most of these meals can be cooked in just 30 minutes.
It was reported by some Amazon Fresh users that at one point in time the site listed at least 17 different variants of the meal kits. These meals included Tacos al Pastor with Pork, Roast Chicken with Tarragon-Mushroom Sauce, Wagyu Beef Burger with Bacon Jam and Sweet Potato Fries, Veggie Burger with Harissa Aioli and Smoked Eggplant, and much more, according to GeekWire. Vegetarian options were reportedly priced $15.99, while the meat items bore a price tag of $18.99.
The new business from Amazon
Meal Kits in the United States is estimated to be a $2.2 billion business, and it is expected to grow by almost 25 percent to 30 percent within the next five years. With Amazon's entry into the market, the other companies in the meal kit business suffered some hefty losses. On Monday, when the Amazon meal kit was announced, market shares for Blue Apron, the current market leader in meal kits, tumbled by almost 11 percent. The stocks fell by an additional 3 percent on Tuesday. #Amazon Meal Kits