Mugs of Donald Trump & Kim Jong-un on summer apparel
American president's face on women's swimsuit, Korean dictator's face on men's romper.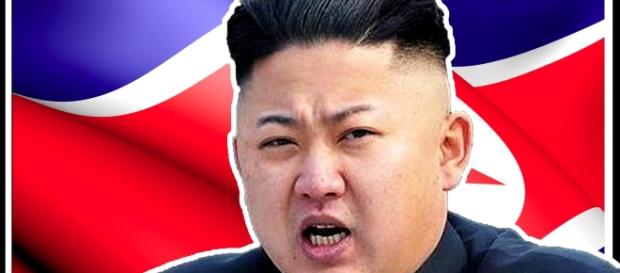 Have the creative juices of summer wear fashion designers dried up because of the extreme heat that they are using the mugs of two very unpopular political leaders in swimwear and rompers? On one hand, a California-based swimwear manufacturer used the enlarged face of U.S. President Donald Trump for a one-piece bathing suit, Agence France Presse reported.
On the other hand, a Florida-based company is selling a male romper for $79. It features the face of North Korean dictator #Kim Jong-un whom Sen. John McCain called the "crazy fat kid." The attire was launched last week by GetOnFleek, an Orlando-based online retailer now feeling the heat because of the fashion and political statements the romper for men made, The New York Post reported.
Not sure which is a bigger crime against humanity; #KimJongUn or #ManRompers. https://t.co/yEOD73GyMQ

— ❣️ Sassy Mouth ❣️ (@SassyMouth2012) June 20, 2017
Glorifying a dictator
Netizens accused GetOnFleek of glorifying the third-generation strongman. The launch of the romper coincided with the release on Monday of the 22-year-old American college student Otto Warmbier from the Asian communist kingdom ruled by Kim Jong-un. On Tuesday, Warmbier, who was jailed for 18 months for allegedly stealing a propaganda poster, died from injuries he sustained while detained and tortured in Pyongyang. He died at 2:20 p.m. at the University of Cincinnati Medical Center.
The male romper created noise on social media. On Twitter, one user described the romper as the worst thing on the internet, although according to its manufacturer, the male apparel is a bestseller.
Tiffany Ewigleben tweeted that her husband said if he had the romper, he would hang his balls out of the mouth of the dictator.
Sign of the Apocalypse? @Getonfleek has gone to far! 😆https://t.co/58Tf2RPWdu

— bradford hornsby (@bradfordhornsby) June 18, 2017
Shocked Trump bathing suit
An image of the Shocked Trump bathing suit was posted on Instagram on Tuesday. The swimwear, made by Beloved Shirts, sells for $49.95. The company markets the swimsuit as contouring the figure and meant to flatter.
Like the Kim Jong-un romper, the #Donald Trump swimwear elicited a lot of comments on social media sites. On Twitter, Leile Soffen warned buyers to "be prepared for people to backhand your tummy."
"Beloved Shirts" company is selling one-piece President Trump bathing suits, well... at least I hear one pieces are in this summer. pic.twitter.com/ZyeGwDt5eW

— Parker Branton (@ParkerBranton) June 20, 2017
I would totally wear this. #FirstDayOfSummer @BelovedShirts pic.twitter.com/wBLLiQvJZs

— Fagsy Malone (@FagsyMalone) June 21, 2017
On Instagram, jeanneyoung2015 called the swimsuit "ugly," while j_3b_x3r said she found the swimsuit to wear to the pool party she is going on Sunday.
Natalie_bll also wanted one for the next holiday. Since Trump's mouth is in the navel area, the lovely_loner observed, "That would make your crotch look like an old wrinkled throat."
Grlchantal1000 asked, "That man is an animal how can you sell things with his face?" Actually, there are several products with Trump's face on it. The list includes made-in-China face masks, lollipops, and toilet paper. The bathing suit with Trump's #mug made stasiaro ask, "Where's the Putin one?"