Walt Disney World is getting rid of 'Wishes' their classic fireworks display
A brand new show 'Happily Ever After' featuring updated pyrotechnics is scheduled to hit Disney World in May of 2017.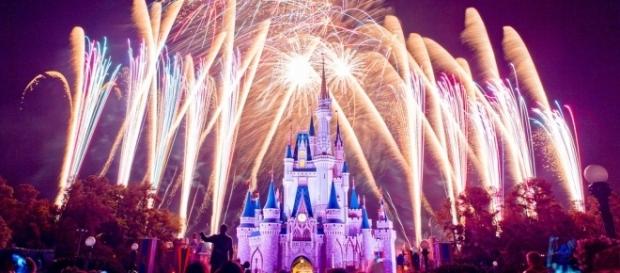 One of Walt Disney World's trademark is their astonishing fireworks display behind Cinderella's Castle. This fireworks display narrated by Jiminy Cricket and other Disney fan favorites made it's debut in 2003 and has since been one of the most popular shows at Disney World. After it was first announced in February of 2017 that "Wishes" would be replaced, many fans have been disappointed to hear such news but are excited to see what the new and updated version will bring.
The Signature Fireworks show
As any avid Disney traveler would know, 'Wishes' is a beyond breathtaking fireworks display with enchanting music sure to leave no eye dry in the audience.
If the fireworks weren't enough the show also features Tinker Bell in lights flying high above viewers from the castle to Tomorrowland. Besides the host Jiminy Cricket, other characters such as The Blue Genie, Snow White, Buzz Lightyear, Timon and Pumba, The Evil Queen, and many others from your favorite films take center stage in this show. The original music written for the show is sure to get caught in your head after the first time you see it, which isn't such a bad thing. The music is all about the power of wishing and dreaming and encourages listeners to always follow their conscience. Both the breath taking fireworks and heartfelt message make this display a sure fan favorite that everyone will miss.
'Wishes' gets a makeover
"#Happily Ever After' is scheduled to hit the Magic Kingdom in May of 2017.
The theme of the new fireworks spectacular is to encourage viewers to find their own "Happily Every After." The show is said to feature new state of the art fireworks, pyrotechnics, and animation. Many new characters and scenes are being added to the show, including moments from "Brave", "Big Hero 6", "Moana", "The Princess and the Frog", "Aladdin", "Zootopia", "The Incredibles" and many more classic Disney films. Something unique to only Disney World is that they will never put on a show without leaving the audience with a message. Each theater show, fireworks display, and parade have a theme and message which are always positive and geared towards all ages. Since Disney's original fireworks show was such a hit, fans are nervous that the update will lose the classic feel of the show. While any true Disney lover is sad to see Disney's classic fireworks show 'Wishes' go, Disney enthusiasts know that the new show "Happily Ever After" will not disappoint. #Walt Disney World