Gaming news: 'Halo,' 'Vampyr,' 'N++,' and 'Fortnite'
Find out the latest in terms of video game news and what to expect with the latest updates.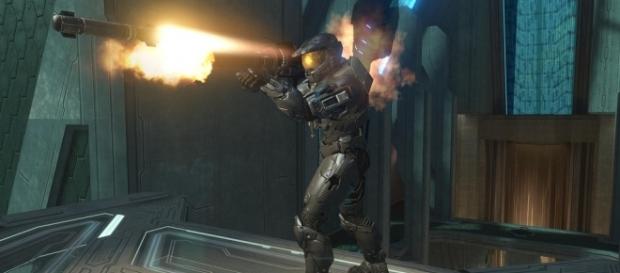 In the last few days, there has been a varied amount of video game news. A number of "Halo" games are now backwards compatible and "Vampyr" was delayed. Also, "N++" got a release date and the newest DLC for "Fortnite" will be available to everyone.
'Halo' games finally become BC on the Xbox One
Today it was announced via Halowaypoint that four different "Halo" games, including all three that were only available on the 360, are being added to the Xbox One's backwards compatibility program. "Halo 3" (2007), "Halo 3: ODST" (2009), "Halo: Combat Evolved Anniversary" (2011), and "Halo 4" (2012) are joining the program. "Anniversary" will only be available via disk but the other three will work on the Xbox One digitally or with the disk.
Master Chief's got this heroic pose thing down pat.
Choose your favorite #Halo [M] and play it today on #XboxOne: https://t.co/ojIShNmB4Q pic.twitter.com/cBvEyxlbN9

— Xbox (@Xbox) September 21, 2017
'Vampyr' gets delayed
Dontnod Entertainment announced today that their upcoming vampire RPG "Vampyr" will not be coming out this November and has been delayed until Spring 2018. CEO Oskar Guilbert released a statement to address the delay, saying that a technical issue pushed back the team's schedule and that they needed more time to polish and balance the game. The newest game by the developer of "Remeber Me" and "Life is Strange" will be on Xbox One, PS4, and PC.
We are sorry to announce that Vampyr has been delayed to Spring 2018 to ensure a memorable experience for all.https://t.co/HypNnd3ExG pic.twitter.com/Aat0HUuXuN

— Vampyr Game (@VampyrGame) September 21, 2017
'N++' gets release date
Back in February 2008 "N+" was released on Xbox 360 as part of the console's Xbox Live Arcade. In July 2015, developer and publisher Metanet Software released its sequel, "N++" on PlayStation 4. Now, they announced that the Xbox One will finally get the expansion version of the platform video game in "N++ Ultimate Edition."
This version is nearly twice the size of the base game in terms of levels, having 4,360 of them.
It also has 60 new color schemes and a Hardcore game mode. Like the base game, there is also a level editor and cross-platform level sharing, among other features. To celebrate "N++ Ultimate Edition" coming to Xbox One on October 4th, a trailer was released.
'Fortnite's' new DLC to be free for all
"Fortnite" -- which came out in July for Xbox One, PS4, and PC, has announced that their new Battle Royale mode for the game will be a separate download from the base game which is in early access. Not only that, but anyone can download and play this new mode for free, regardless of whether or not they own "Fortnite." Developer Epic Games said that Battle Royale will launch on September 26.
It will feature squads and classic solo mode and will be a work in progress as they tweak balancing issues like any other competitive multiplayer game. They also said in their FAQ about the mode that "we don't know if Battle Royale will eventually connect to the Fortnite Campaign."
Fortnite Battle Royale goes FREE for everyone starting September 26! https://t.co/wVi4wg3xOm pic.twitter.com/OfDbJdV6sA

— Fortnite (@FortniteGame) September 20, 2017