'Final Fantasy XV' director heavily teases a game for the Nintendo Switch
The Nintendo Switch could be getting its own version of 'Final Fantasy XV' after all.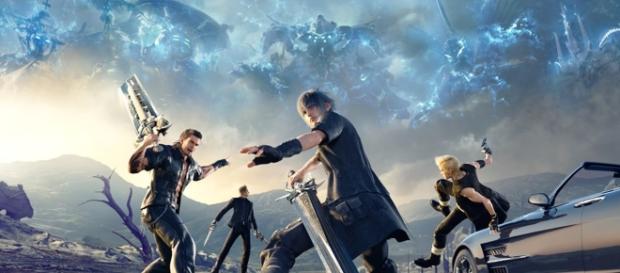 "Final Fantasy XV" originally launched last year and it has gained a lot of attention over the past few months. Despite its amazing visuals and flashy combat, the game feels incomplete with a plot filled with missing parts. Nonetheless, Square Enix is still devoted to delivering the full experience via DLC, however, the quality has been pretty lackluster as of late. That aside, they've also been trying to bring the game over to various platforms, and it seems like they might actually be bringing something "Final Fantasy XV" related over to the Nintendo Switch
Hajime Tabata Teases
According to Gematsu, the "Final Fantasy XV" director, Hajime Tabata, attended Gamescom 2017 and has teased something for the Nintendo Switch.
During a live Twitch stream, he answered a few questions about the other things they have planned the latest entry in the "Final Fantasy" series. While he couldn't fully answer all of the questions, the claimed that the development team really likes a game console that rhymes with the word "Twitch" which heavily alludes to Nintendo's hybrid console. With that being said, netizens have been speculating over what the director has planned for the console. Everything's still up in the air, but this could mean that the latest game in the series might finally be coming to the Switch.
Possible version
In spite of this, fans shouldn't really get their hopes up for the actual PS4 build of the game. The Switch is nowhere near as powerful as a PS4 or Xbox One, so Square Enix will have to make some heavy adjustments for a hybrid console version. With that in mind, the company just teased a mobile version of the game that will include the complete cast and plot of the main game. The main difference here is the chibi art style and streamlined button controls that are optimized for mobile platforms.
It wouldn't be too far off if Square Enix decided to port this version over to the Switch as it can surely handle the Pocket Edition. This edition has 10 episodes, with nine of them being paid. Although, there's a chance that all 10 episodes will be unlocked if they bring this over to Nintendo's console. Nevertheless, it really seems like a lackluster version that the Switch can live without. "Final Fantasy XV" itself is pretty much a convoluted game filled with too many aspects, and it seems like the Pocket Edition is trying to streamline it.
We'll just have to wait and see what the company has in store for the Switch.