'Gran Turismo Sport' will be out in time for this Christmas
Owners of Sony's PlayStation 4 will be able to play 'GT Sport' in full later this year.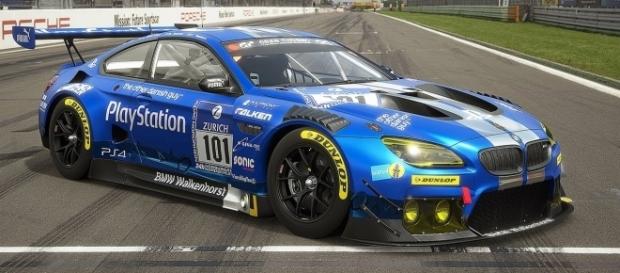 It's been a long time coming, but "#Gran Turismo Sport," the seventh mainline entry in the franchise, finally has a proper release date – Oct. 17 for North America and Oct. 18 for Europe. The long-awaited game was originally scheduled for a November launch, but an announcement in August disappointed fans when it was revealed the game would be postponed. Developer Polyphony Digital stated that improvements were necessary so as not to sacrifice quality.
News of "#GT Sport" coming out is definitely great news, as the racing title hasn't had a concrete date of release since it was announced. Polyphony Digital made the new announcement off the back of the successful closed beta on PlayStation 4.
'GT Sport' gets a PS4 Pro Boost
Despite not carrying a traditional number in the title, "GT Sport" offers a full-fledged career mode and all the bells and whistles associated with the venerable racing franchise, plus a new PSVR-specific mode.
Last year at the PSX presentation, it was revealed "Gran Turismo Sport" would get a boost from being played on PS4 Pro. In a trailer showed at the event, it indicated the game will be taking advantage of the upgraded console's HDR 10 abilities and checkerboarding to deliver HDR and 4K output. Simply put, players will find themselves enjoying enhanced colors by 64 percent, according to creator Kazunori Yamauchi himself.
According to a review by Gamespot, critic Joseph Barron said the racer possessed a "lack of vision" but that it "remains a fantastic simulation."
Car list and tracks
Sony says a full reveal of the cars and tracks included is coming soon.
What's known for now, though, is that there will be 27 tracks in 19 locations around the world, including a Tokyo Speedway track. There's also word that the Brands Hatch will make an appearance as well.
The final car list hasn't also been released as of writing, but there will 137 cars all in all, according to US Gamer. Previously, Polyphony said not all cars in the game will be real and that it will be incorporating its own designs into the game.
"Gran Turismo Sport" is the first in the popular series since 2013's "GT 6," which was a PlayStation 3 exclusive. By pre-ordering through the PlayStation Store (North America, Europe) and select retailers, you'll get $500,000 in-game credits and a 3-car pack that includes the Peugeot 908 HDi FAP, Ford Mustang Gr.B Rally Car, and Toyota FT-1 Vision GT Gr.3. Along with the $60 Standard Edition, the game will also be available in a $70 Limited Edition and Digital Deluxe Edition for $80. #PS4