E3 2017 is over, but we can't stop talking about the games. It wasn't the best show we've ever seen in the history of the event, but it was a good one, and it left us looking to the future. Some of the better games that were of interest at this year's show are detailed below.
'God of War 2017'
We knew going into the Sony press conference that the company would have something to show where "God Of War" is concerned. From what we can tell from the footage, Kratos is on a journey with his son, but we're not sure what's the objective at this time.
We do know that the Greek gods appear unhappy with what Kratos is after, and will do whatever it takes to make things difficult. As it stands, "God of War" doesn't appear as if the story is centered around killing gods, but this could change down the line.
'Sea of Thieves'
The Microsoft press conference was a blast, especially with the announcement of over 40 games, 22 of which are exclusive to the Xbox One X. "Sea of Thieves" was one of the many console exclusives at the show, and it looks fantastic.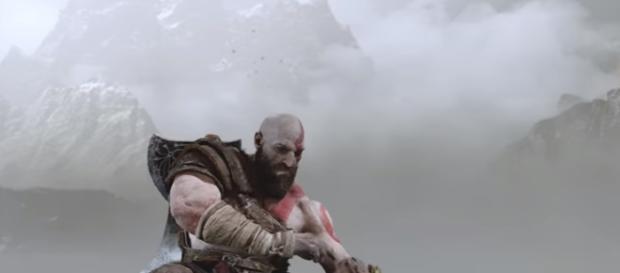 The game is all about jumping on a pirate ship with friend and strangers alike, with the sole purpose of finding treasure and killing things. We've been seeing this game in action for quite some time, but we finally got an idea of its primary design at E3 2017.
The demo shown had a team of players venturing off to an island to locate treasure with the help of riddles and a map. On the island, we got to see skeleton remains come to life and attack the team; we also got to see a single drawing of what appears to be a Kraken.
Additionally, the game shows a typical finding of treasure, and how to escape with it. Not to mention, other players in the world can attack and take your treasure on the open sea, so beware of this danger.
At the end of the day, successful plunderers must take their treasure to an outpost where they'll cash it for gold.
'Super Mario: Odyssey'
Nintendo didn't have a huge showing at E3 2017, but the company did show several of its upcoming video games, and "Super Mario: Odyssey" was one of them.
From the beginning, the game looked odd for a 3D Mario game, but once things begin to roll, all problems flew out the door. This is indeed a Mario game, but with some significant changes, and they work.
From our perspective, the game shows the power of the Nintendo Switch, and that's a good thing. Now, if only third party developers would support the Switch in the same way they support the Xbox One and PS4.
When it comes down to E3 2018, fans of console gaming should prepare themselves for a wonderful treat.
Click to read more
and watch the video