'Call of Duty WW2' rumors & more: Nintendo switch release happening?
Will the latest COD game be released for Nintendo Switch players to enjoy as well?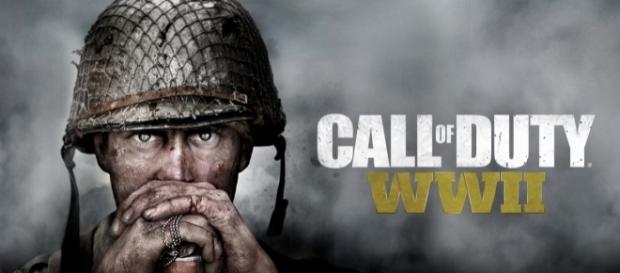 If you were someone who happened to enjoy "#Call of Duty: Infinite Warfare" you are among the few as – according to Activision – soldier is space wasn't a big hit with the majority of all players. If you, however, are with the majority of players who didn't enjoy "Infinite Warfare, chances are pretty good you are going to love "Call of Duty: WW2." WW2 is going to take the "Call of Duty" saga back to its roots of intense gunplay, gritty scenes, and an incredible multiplayer experience. Curious as to what else is in store for what is going to be one of the biggest games released this year? Keep reading for the latest rumors, release date information, beta details, and so much more.
Call of Duty: WW2 release date
Those who purchase and play COD games will be happy to know Activision is pretty consistent when it comes to the release of a new game. What does this mean? Well, it means you can expect the new COD to hit during the month of November. The original release date in the United States for "COD: WW2" is November 3rd.
Eager and impatient COD players will be relieved to know a "private beta" version of the game has been announced. As per usual, however, the "private beta" is attached to pre-ordering the game and there aren't any concrete plans for when the beta will be open for players who have pre-opened the game to enjoy.
Nintendo Switch rumors
Towards the start of the month of May, there was a developer who worked behind the scenes on ports that posted a picture that attracted a lot of attention and speculation from Nintendo gamers.
While the picture didn't give that much information away, it featured game developers, and it featured a game developer wearing a "Call of Duty: WW2" shirt while standing with a few members of the Canadian Army. While there was not really anything in the picture that drew attention towards Nintendo in the picture, it didn't stop those who own a #Nintendo Switch from hoping it means the newest COD game would get a port for Switch players.
Now, the Nintendo Switch rumors likely would have died had the Call of Duty website itself not revived the rumors over this past week. For reasons that are currently unclear, the website suddenly had the option for those who have a COD account to link the account with their Nintendo account. Some media outlets quickly noted the fact that this was a feature that hadn't been available for a few years – when "Black Ops 3" was released. Few were able to capture a screenshot of this before the website was updated again and the feature was removed. Those who have done some digging into the code on the COD website can still find traces connecting Nintendo to "#COD: WW2."
Most gamers would agree releasing the latest Call of Duty game to them wouldn't be a bad idea as it would just open the game up to more gamers which would translate into more sales. Do you think there's a chance the game will be released for Nintendo Switch players?