How to make the popular Trinidadian dish, Pelau
A personal spin on how to make the popular Trinidadian "rice and peas" dish.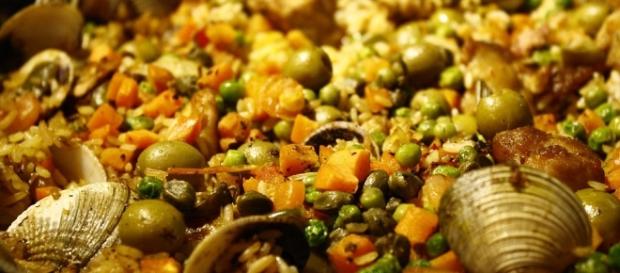 Ever wanted a one-pot meal, something that was quick? This dish is it and more! If you know Trinidad, you know this is one dish that Trinidadians cannot do without. This is also a dish we serve anywhere, anytime. It's popular at weddings, picnics, parties, during the work week, and just because. Here is my #recipe for a Chicken Pelau.
Ingredients
Chicken – 2 mixed packs (legs, thighs, breasts, wings)
Parboiled rice – 3 cups
Brown sugar – 2 tablespoons
Black pepper – 4 tablespoons
Hot pepper – 1
#Coconut Milk – 1 pack
Maggi all-purpose and chicken seasoning – 5 packs
Carrots – 1 cubed
Peas (preferably pigeon peas) – 1 tin
Pumpkin – ½ cubed
Water – 4 cups
Pimento peppers – 2 chopped
Onions – 1 diced
Garlic – 2 cloves diced
Green seasoning (blended chive, celery, pimento peppers, garlic, onions) – 3 tablespoons
Ginger powder – 1 teaspoon
Instructions
Season the chicken: In a bowl, add green seasoning to the chicken, Maggi chicken seasoning, black pepper, and ginger.
Mix and refrigerate for an hour.
Add sugar: In a large pot, add brown sugar and let burn. When the sugar melts and turns slightly dark brown, add the seasoned chicken and stir, coating all the pieces in the burnt sugar. Cover and let it cook through.
Add coconut milk: After the chicken is cooked, add coconut milk, pigeon peas, carrots, pumpkin, pimentos, garlic, onions, a whole hot pepper, and stir. Cover and let the ingredients cook for at least 5 to 10 minutes.
Add the rice: Add the rice to the pot. Add Maggi all-purpose seasoning for taste and 2 cups of water to let the rice cook (on a low heat to prevent the rice from sticking to the bottom of the pot). Keep stirring the pot occasionally and let simmer for 20 minutes and to also allow the liquids to evaporate a bit.
Side serving: You can add coleslaw, potato salad, fresh salad, and/or a tall glass of orange juice.
A quick and easy dish
This is a must-have dish, especially when you had a long day and prefer to make something quick at home. There are also several ways to make this one-pot favorite. Some people put oil and brown sugar before adding the chicken; some may not even use chicken. You can use beef, pigtails, shrimp, smoked bones, anything your heart desires, or should I say anything your stomach desires.
You can also add ketchup when cooking the rice for a nice, sweet flavor. Traditionally. the dish is mainly served with coleslaw, but it doesn't matter that much because Pelau can be served by itself and still be delicious. And if you have bottled pepper sauce, you can drizzle a bit on top of your rice as well.