Recent transactions in the MLB
A bunch of players are on different teams for the upcoming baseball season and it should be an interesting turn for those teams.
Usually, the winter meetings are when most of the moves take place but this years' winter meetings saw little to no transactions made. Turns out that most transactions occurred just weeks after the meetings took place. Here are the moves that have occurred recently.
1
Daniel Muprhy signs with Rockies
The Rockies mad their first big move of the offseason by signing Daniely Murphy to a two-year deal worth $24 million. Last season split between the Nationals and Cubs, Murphy slashed .299/.336/.454. Murphy has a career slash line of .299/.344/.458. As of now, Murphy is expected to play second base but could move over to first depending on the moves the Rockies make the rest of the offseason.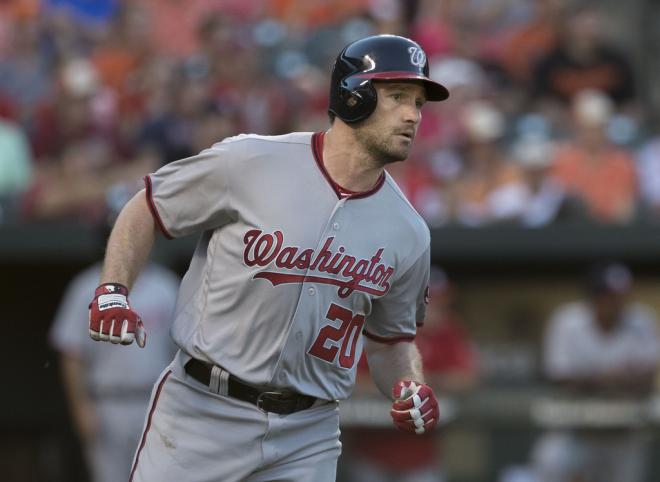 2
Joakim Soria signs two year deal with the Athletics
The Athletics bolstered their bullpen by signing Joakim Soria to a two-year, $15 million deal. Last season, Soria spent time with the White Sox and Brewers where he posted a 3.12 E.R.A. in 66 games. In 60 2/3 innings pitched, he struck out 75 and gave up 53 hits.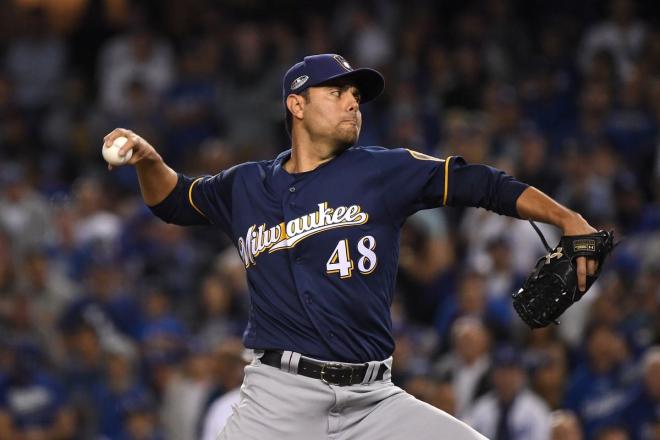 3
Jurickson Profar involved in three team deal
The former top prospect was traded to the Athletics in a three team deal that also involved the Rays and Rangers. The former top prospect slashed .254/.335/.458 with 20 HR and 77 RBIs with the Rangers. Profar also has the ability to play multiple positions on the diamond.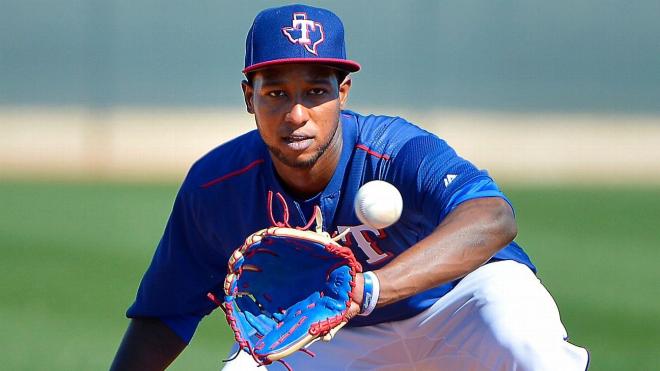 4
Emilio Pagan involved in three team trade
Another player that was involved as part of the three team trade between the Rangers, Rays and Athletics was Emilio Pagan who's headed to Tampa. Pagan posted a 4.55 E.R.A. in 55 games with the Athletics last season.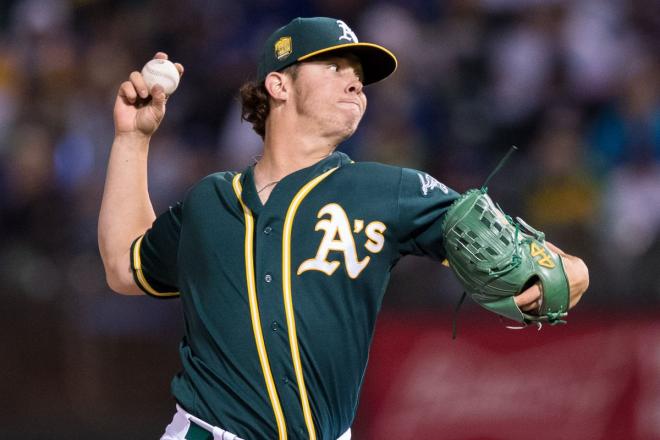 5
Yasiel Puig and Matt Kemp traded to Cincinnati
The Reds and Dodgers swung a blockbuster trade with the Dodgers sending Puig, Kemp and Alex Wood along with prospects to the Reds. Puig slashed .267/.327/.494 but only batted .212 off lefties. Puig has a career slash line of .279/.353/.478 with 108 HR. Kemp wasn't even expected to play for the Dodgers last season but he ended up having a fantastic season by slashing .290/.338/.481 with 21 HR and 85 RBIs. He also made it to the all-star game last season.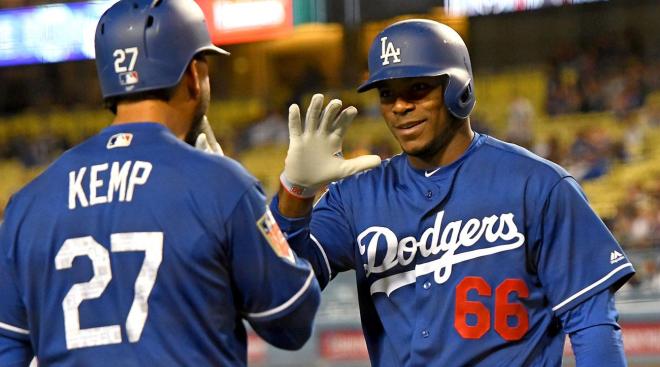 6
Alex Wood shipped to Cincinnati as part of blockbuster
While bolstering their outfield, they also got Alex Wood to bolster their rotation that was one of the worse in the majors last season. In 33 appearances last season with 27 of those being starts, Wood went 9-7 with a 3.68 E.R.A.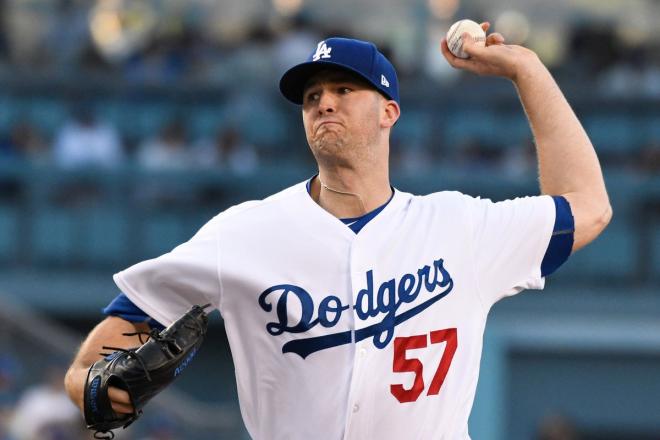 7
Reds rid themselves of a nightmare by getting rid of Bailey
In return for Puig, Kemp and Wood, the Dodgers got Homer Bailey who was one of the worse pitchers in the major leagues in 2018. Bailey went 1-14 with a 6.09 E.R.A. and gave up 141 hits compared to 75 strikeouts in 106 1/3 innings pitched. He posted an ugly opponent average of .313 and is owed $21 million this year. The Dodgers released him moments after they got him but on the bright side, they netted two prospects with some projecting prospect Jeter Downs to be a future all-star.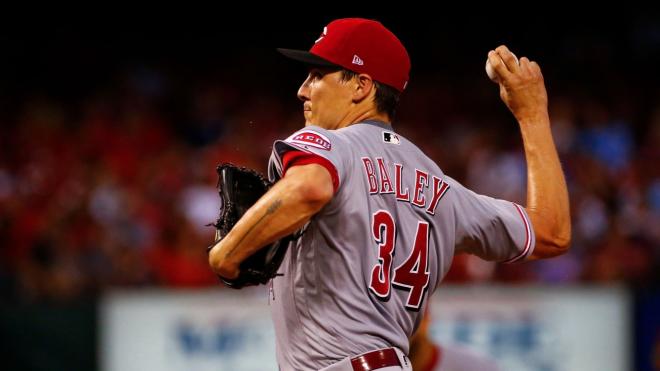 8
Cardinals bolster their bullpen with Miller
The Cardinals signed Andrew Miller to a two year deal worth $25 million. In an injury plagued 2018 season that saw Miller go down with shoulder and knee issues, Miller posted a 4.24 E.R.A. in 37 appearances but has fared much better when healthy. Miller is one of the most feared relief pitchers in the major leagues when he is healthy.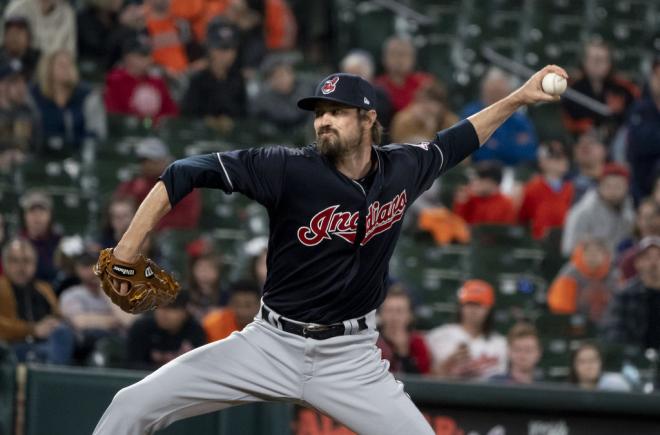 The Jays made a minor transaction by signing second baseman Eric Sogard to a minor league deal. Sogard slashed an ugly .134/.241/.165 with the Brewers last season and is a career .238/.309/.314 hitter.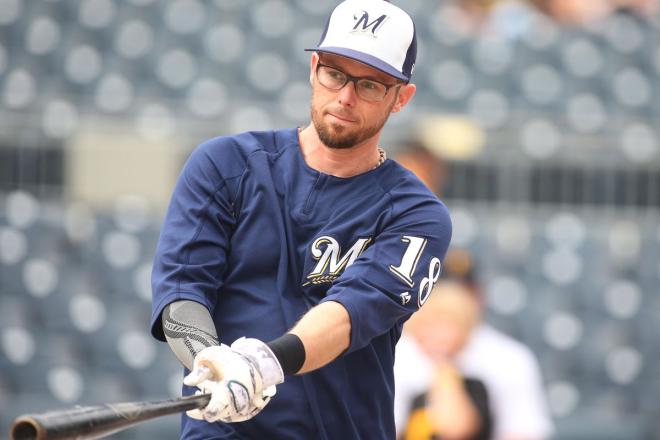 10
Cubs take a risk by signing Graveman
The Cubs are giving Kendall Graveman the major league minimum which is $575 000 with the risk that he may not play a single game for them this year. Graveman is currently rehabbing from Tommy John surgery but there is speculation that he could be ready in September. If at anytime during the season he's added to the major league roster, he will earn $2 million and his contract also comes with a club option of $3 million for 2020.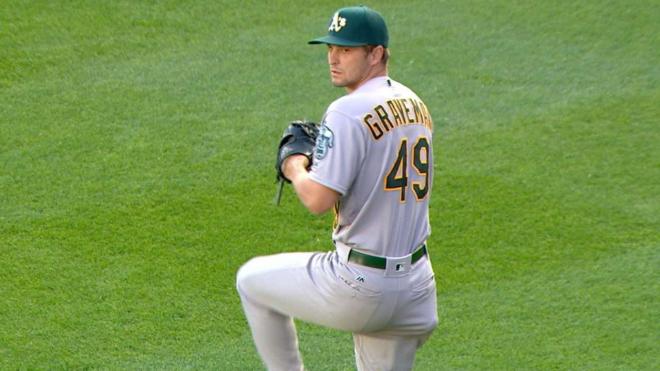 11
A's reunite with Fiers after DFA'ing him
Despite designating him for assignment last month, the Athletics brought back Fiers on a two year deal. Last season where he spent time with the Tigers and Athletics, Fiers went 12-8 with a 3.59 E.R.A.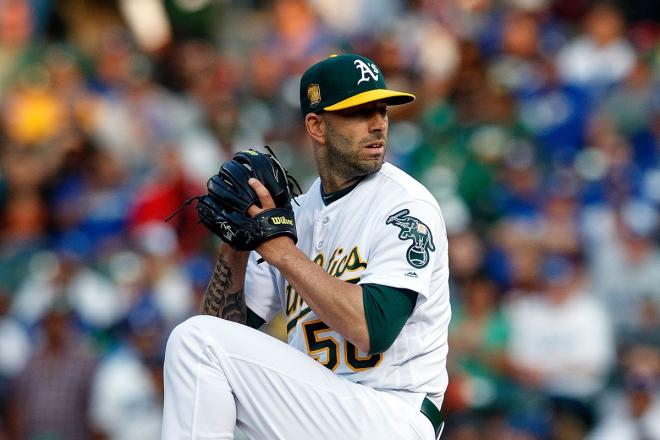 12
Domingo Santana traded to Mariners
With a stacked Brewers outfield that consists of Yelich, Cain and Braun, Santana found himself as the odd man out. Santana will return to a starting role this year as he was traded to the Mariners. In 85 games this season, he slashed .265/.328/.412 but did much better in a starting role in 2017 where he slashed .278/.311/.505 with 30 HR and 85 RBIs.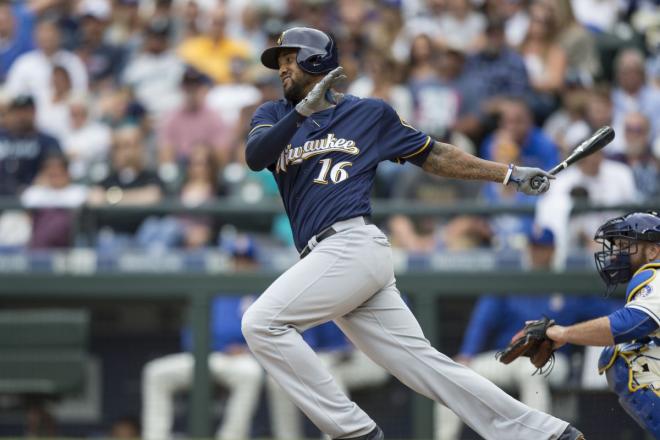 13
Ben Gamel headed to Brew City
Going to the Brewers for Santana is Ben Gamel and a prospect. Gamel slashed .272/.358/.370 and will serve as the fourth outfielder on the Brewers.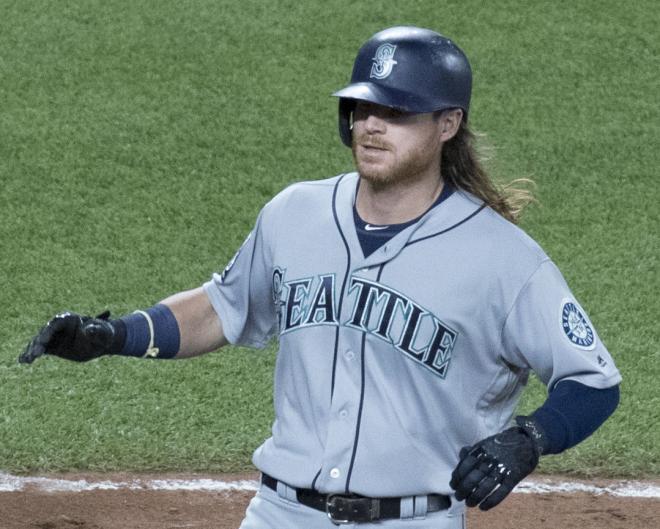 14
Nationals add another arm to their formidable rotation
Corbin wasn't the only addition to the Nationals rotation as they also added Anibal Sanchez on a two year deal worth $19 million. Last year with the division winning Braves, Sanchez posted a 2.83 E.R.A. and a career best .213 opponent average over 136 2/3 innings.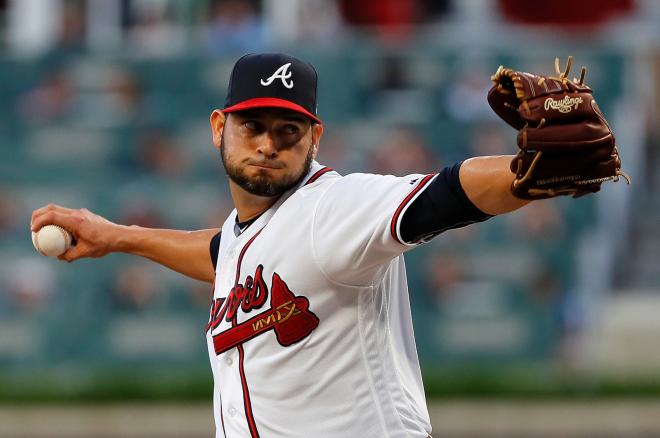 15
Angels add Cahill to their rotation
The Angels signed Trevor Cahill to a one-year, $9 million deal with the opportunity for the deal to increase to $10.5 million in incentives.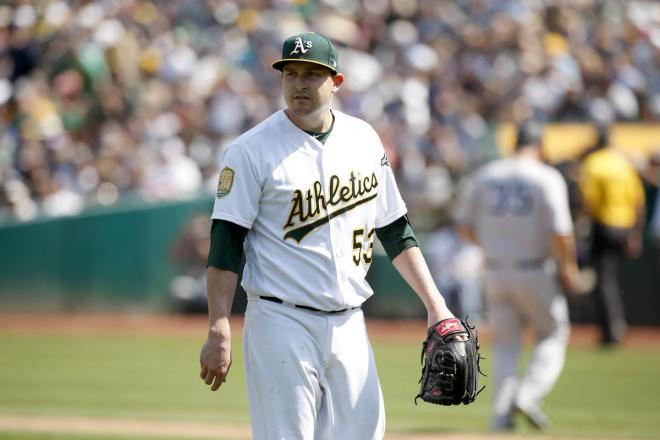 16
Angels add high-risk, high-reward pitcher in Harvey
The Angels are giving Matt Harvey $11 million with the chance for it to grow to $14 million to pitch for them in 2019. Harvey has been disastrous in the last few seasons but was a good pitcher early on in his career. If Harvey does well, the deal will be good for one sides but if Harvey doesn't do well, this will go down as a laughable move by the Angels. With the current state that the Angels are in right now, they are smart to invest in Harvey and hopes that he does well.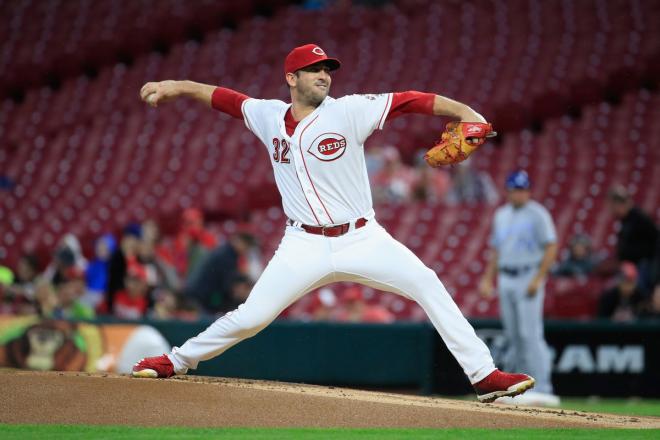 17
Astros add another star player to their stacked roster
After failing to stay healthy in the past few seasons, Brantley had a fantastic season in 2018 where he slashed .309/.364/.468 with 76 RBIs and 176 hits. The deal is for two years and is worth $32 million.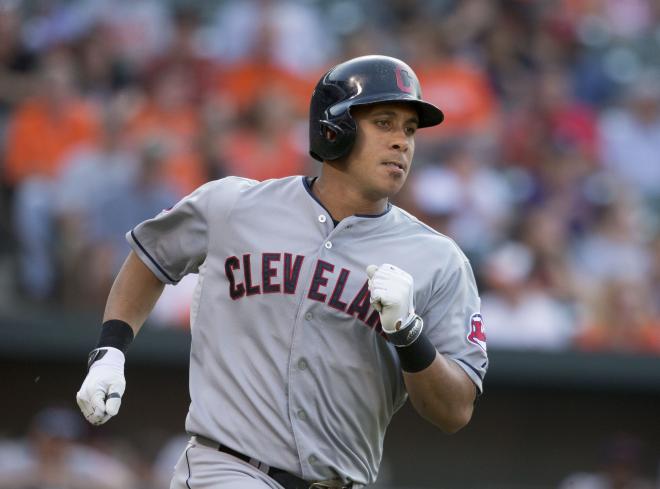 18
Cubs add versatility by bringing in Descalso
The Cubs signed utility player Daniel Descalso to a two-year, $5 million deal. Descalso can play second and third base and gives manager Joe Maddon another versatile player on his roster.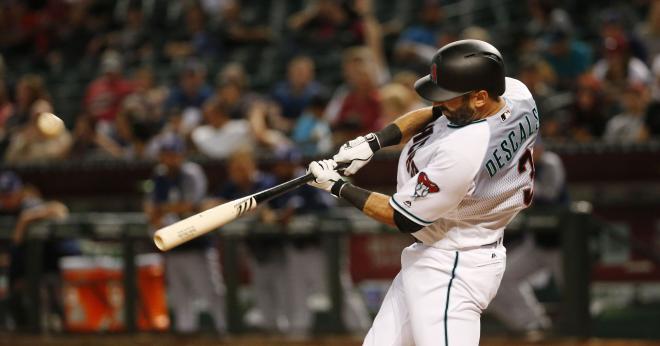 This news article has been verified through:
http://www.espn.com/mlb/insider/story/_/id/25590081/mlb-los-angeles-dodgers-gain-payroll-freedom-seven-player-trade
https://www.mlbtraderumors.com/2018/12/rangers-trade-jurickson-profar-athletics.html
Click to read more
and watch the video
or