Watch the video of the news article
Don't miss our Facebook page!
Like Blasting News page on Facebook: we will keep you updated with all the latest news.
Peppermint bark, hot chocolate, sprinkles, and candy canes. The very aroma of peppermint is associated with warm whispers of holiday cheer and spirit amidst the white wonders of Christmas. But the Health Benefits of peppermint are so great that its use can't just be limited to the holiday season. #MinterAllYear
Peppermint's Health Benefits
Peppermint is widely used to cure sickness. For the respiratory system, it can act both as an expectorant and a decongestant to help clear the respiratory tract, clear nasal congestion, and reduce cold and cough symptoms.
This is primarily due to the menthol in peppermint that can provide relief even for nasal congestion, sinusitis, asthma, and bronchitis. It is also anti-inflammatory in nature. Because of its cooling effects, it is often used to reduce fever in children naturally.
For the digestive system, peppermint can help relieve irritable bowel syndrome, colonic spasm and gas, gastric emptying disorders, and functional dyspepsia. It's also great for oral health, which is why peppermint is such a common flavor for mouthwash and toothpaste!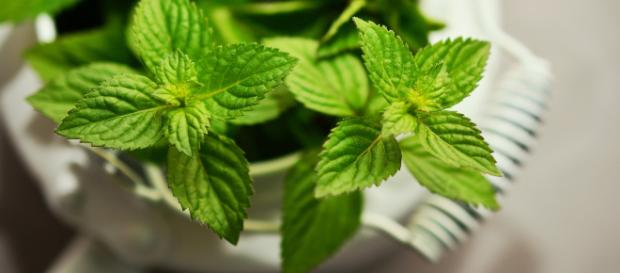 On top of that, peppermint helps to relieve pain from tension headaches, and its cooling and energizing effects are great for stress relief. Its properties as a natural painkiller and muscle relaxer can help soothe sore muscles or aching joints, and it can act as a natural energizer, improving focus and concentration.
Of course, it doesn't even need to be mentioned that peppermint is the answer to freshening breath. It also has such properties as improving memory, inhibiting prostate cancer, anti-bacterial qualities, promoting the flow of bile to support the liver, promoting cell growth, benefiting healthy breastfeeding, helping maintain skin health, treating dandruff and head lice, and reducing nausea.
Using peppermint
Be aware, of course, of adopting a heavy mint diet if you have such risks as diabetes, regular heartburn, hernias, gastroesophageal reflux diseases, are on medicine metabolized by the liver, or are being treated for blood pressure.
You can enjoy peppermint any time of the year in the form of fresh leaves, essential oil, supplements, or tea. Each has its own magical health benefits, on top of those of peppermint. Because of its varieties, it can be simple to adopt into a daily lifestyle.
So don't hold your breath yet -- peppermint is here and staying for the long haul!
Click to read more
and watch the video