Qualcomm CEO says cars will soon have more innovative features
Qualcomm CEO said during an interview that the technological advancement will shift from smartphones to automobiles in the next decade.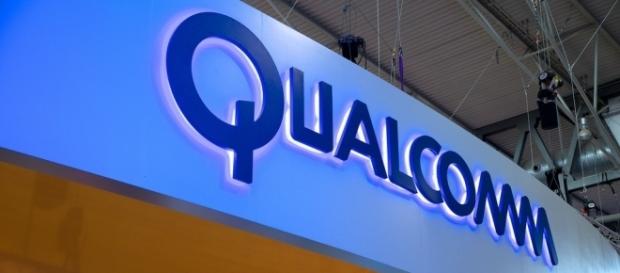 Mobile technology has advanced consistently since the last few years. However, mobile chip maker Qualcomm's CEO, Steve Mollenkopf, feels that the smartphone market is now slowing down. He feels that the future innovations in computing and processing technology will be seen in vehicles, and not hand-held devices. Qualcomm is the largest smartphone chip maker in the world and its technologies are found inside most handsets in use today.
What Mollenkopf said about the future of car technology?
Mollenkopf said in an interview on Thursday, September 14 at the Frankfurt Auto Show, that his company was very interested in the vehicle markets. With self-driving automobiles now becoming a reality, Mollenkopf feels that Cars would soon require more processing and computing power to perform complex calculations.
His beliefs are reciprocated by a recent IDC report as well. The report claims that semiconductor chipset suppliers will generate $50.1 billion revenue from the vehicle industry in the year 2021. This would be an increase of 52 percent when compared to the same revenue in 2016.
Mollenkopf also detailed the areas in-car technology that Qualcomm is most interested in. According to the CEO, there are three main sectors, namely the computing prowess, the connectivity options, and the electrification of cars that the company would try to improve with its technologies. Qualcomm's innovations would be used to ensure that the processors in cars can connect to other vehicles around them. These technologies would also ensure the best comfort and entertainment option for the passengers.
Finally, Qualcomm will also let its technologies power electric vehicles and self-driving cars.
He further stated that the cars in the future will incorporate certain technologies that are found in smartphones. He specifically pointed out the upcoming 5G connections as a possible addition to the vehicles produced in the next decade. 5G is expected to be 100 times faster than the 4G LTE connections in use today.
What Mollenkopf feels about smartphone technology?
Qualcomm's CEO feels that innovation in smartphone technology is slowing down. He pointed out that most of the newer features concern the cameras in smartphones. Mollenkopf claimed that Qualcomm has signed a deal with a Taiwanese company in a bid to introduce 3D cameras in Android-powered handsets.
This technology would be similar to the recently launched, iPhone X's TrueDepth camera used for 3D facial recognition.
According to Mollenkopf, other areas in smartphone development where most companies are looking to innovate include features such as artificial intelligence augmented reality technologies, and newer forms of security. He also predicted that wearable technologies would become more popular and smart glasses may soon make a comeback.
Click to read more
and watch the video
or