Harman CEO predicts Bixby to be bigger than Google Assistant, Alexa
Harman's CEO revealed that the Bixby assistant from Samsung will soon leave behind both Google Assistant and Alexa.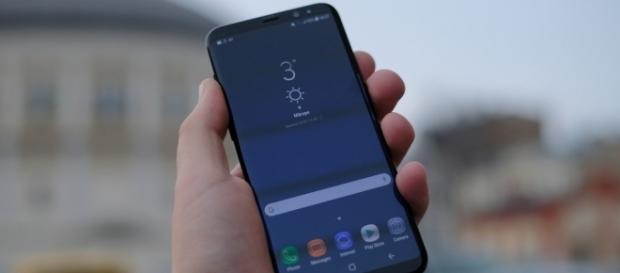 Digital assistants are becoming more and more common in smartphones and in other smart gadgets. Most major companies have been investing great amounts of money and time to research more and to introduce more features into these AI companions. This year, Samsung became the latest company to introduce its own digital assistant, named Bixby. At launch, it was only available in the Galaxy S8 and Galaxy S8+ flagship smartphones, but since then it has rolled out to most of the devices that the South Korean company has launched in the market. However, in this market of constant competition, Harman's CEO has claimed that Bixby will soon overtake the Google Assistant and the Amazon Alexa.
Potential of Bixby
It is true that Bixby faced its range of issues at launch, but since then the Samsung personal digital assistant has been performing increasingly well.
When it was released, Samsung apologized to fans that many of its features were still not present, but would likely come online quite soon. Among those features, was the English voice support, which was a major missing part of the AI program.
However, a few months back, Samsung introduced the English support and also addressed some of the other problems that plagued the AI. After this upgrade, Bixby has become more than capable of taking on Apple's Siri or the Google Assistant. Last week, Samsung CEO announced that the company was planning to launch a smart speaker based on the Bixby assistant, which would directly compete with the Google, Amazon, Apple, and Microsoft smart speakers in the market.
For this smart speaker, Samsung teamed up with Harman, which is a highly regarded name when it comes to audio systems. This is why Harman's CEO, Denish Paliwal, is aware of how well the Bixby assistant can perform. He revealed in an interview with Korean Herald that the smart speaker was currently being developed and that it would be revealed soon.
What else did Harman's CEO reveal?
Paliwal also said that having worked in close association with the Bixby assistant, he was in a position to judge that the Samsung AI would leave behind both the Google Assistant and the Amazon Alexa program, in terms of capabilities and functionalities. He said that even though there is some time before the Samsung-Kardon smart speaker finally releases in the market, nonetheless, the device will be much better than its competition and owners will also get to understand it once they start using it.
It remains to be seen whether what Paliwal says rings true in the months to come. However, it will not be easy to capture a market base which is already quite saturated with the Google Home and Amazon Echo devices.
Click to read more
and watch the video
or