Samsung Galaxy Note 8 to receive 3D Touch feature
The South-Korean technology giant is expected to introduce the high-end smartphone on 23rd August, at its 'Unpacked' event.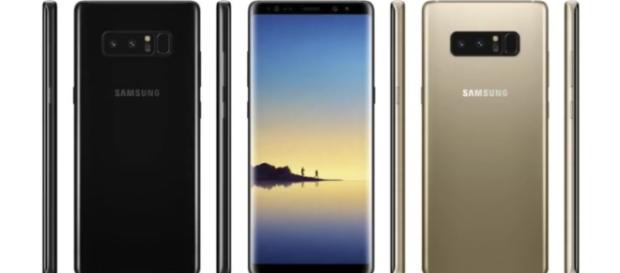 Samsung did not particularly have a decent 2016, thanks to its Note 7 fiasco and the battery woes that prevailed with it. The smartphone manufacturer since then has been working towards reviving its lost image amongst its fans. The firm began this year by announcing its Galaxy S8 and S8 Plus smartphones at the MWC event earlier in February this year. Following which, The South-Korean technology giant targeted the mid-range sector, by introducing its J7 and J7 Pro smartphones.
Launch on 23, August
The company since then has been rumored to be working on the Galaxy Note 8 smartphone.
While the company only merely confirmed that the smartphone will be introduced at its 'Unpacked' event scheduled to be held on 23rd August, there weren't too many other details that the company unraveled. However, thanks to the leading rumors and speculations, Samsung fans have a vague idea of what can be expected from the leading smartphone.
Up till now, it is known that the phablet is going to feature a 6-inch full-HD Infinity display – making it slightly larger than its sibling, Galaxy S8 and S8 Plus.
That makes sense, as the smartphone falls in the phablet category. Apart from this, the device is definitely coming tagged with the company's iconic stylus S Pen. The device is also known to pack up a dual rear camera setup. However, sensor specifications regarding the same aren't known to the public yet.
Note 8 and S8 similarities
Samsung will also be integrating the completely bezel-less look in its Galaxy Note 8 smartphone as well. In a way, the upcoming Galaxy Note 8 smartphone is much like the Galaxy S8 and S8 Plus devices; however, there are certain key differences that will make the former much more remarkable than the latter.
The Galaxy Note 8 smartphone is also expected to sport a larger than usual battery life – however, Samsung better remain careful on this part, given the past history that the company has especially with regards to smartphone batteries. A new report that emerged online recently now suggests that the upcoming Samsung smartphone is going to come with a 3D touch, just like the kind that already exists in many of the Apple's iPhone devices, including 6, 6S and 7 that were revealed last year.
The pricing details regarding the upcoming Galaxy Note 8 smartphone are still not known; however, the smartphone is expected to be one of the priciest offerings made by Samsung till date.
Click to read more
You will watch a video to read the news
or