Everything you need to know about Moto X4
This device is expected to launch in the fourth quarter of the year 2017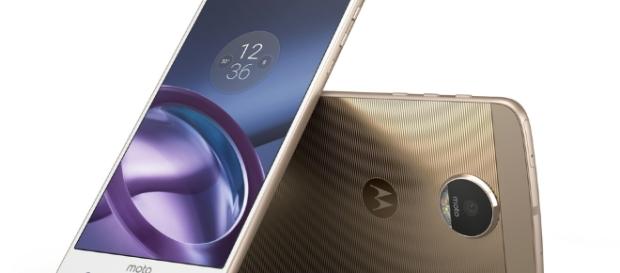 '#Motorola Moto X' series is set to establish a good impact on the market by releasing an excellent quality smartphone. If we focused on the latest report, it could be said that 'Motorola Moto X' range of smartphones has created quite a buzzing on the internet.
The reputation of 'Moto X' series is high among the customers, and they are waiting for its successor 'Moto X4' which is arousing a lot of curiosity. There are some speculations that the features and specs of this phone are going to be quite attractive and there is a possibility that it may take down the smartphones as well. So let's discuss the features and specifications of this device one by one.
Display & exterior design
When it's come to the display 'Moto X4' is expected to feature a 5.2-inch full HD IPS display with Corning Gorilla Glass Protection. It has a Pixel density of 416 pixels per inch with accelerometer proximity sensor, ambient light sensor, gyroscope and fingerprint identity sensor. This smartphone is available in two colors silver and fine gold. The new Moto flagship sports a lot of changes regarding exterior design, and 3D glass body probably makes it.
Processor
To speed up the processor 'Moto X4' will have a Qualcomm Snapdragon 630 processor and Adreno 508 GPU. It was an earlier rumor that this mobile could come powered by Snapdragon 660 processor. In the US and Europe, this device is expected to come with 3GB of RAM and 32 GB of Storage but in the Asia- Pacific Region it may come with 4GB RAM and 64 GB of storage.
Camera
One of the main glamour of Motorola Smartphone is its camera, 'Moto X4' features a 16 MP camera with f/0.2 aperture and 1.0m-pixel size. Now the company confirmed that this camera can easily take pictures in a low light condition.It is also designed to shoot HD 4K videos at 30 fps whereas full HD videos can be shot at 60fps. On the other hand, the front camera will be 8 MP with dual tone LED flash.
Platform, battery, price
Previously, Motorola rolled out the Android 7.0 Nougat update to several countries, so generally the upcoming Motorola flagship indicates that this smartphone will also run on latest Android 7.0 Nougat. Also, it housed a 3000 milliamp hours Li-Ion non-removal battery with turbocharging ability. The expected price of 'Moto X4' is 450 US Dollar. Though there is no official confirmation about the release date, the company confirmed this smartphone is expected to hit the market within the fourth quarter of the year so we might not be waiting long. #Motorola Moto X4 #MotoX