Apple inches closer to stopping jailbreaks by removing iOS 10.3.2 downgrade
Rate this title
The iOS 10.3.2 and iOS 11 beta can be jailbroken; however, what is the jailbreak tool? Did Apple effectively stop the release of the jailbreak tool?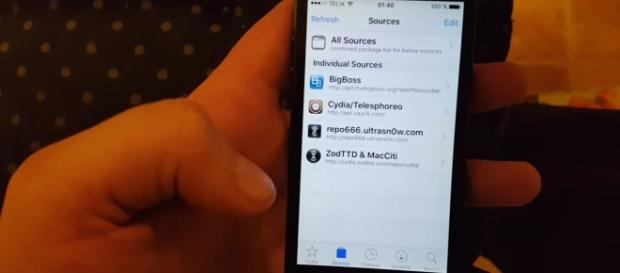 Apple has been dealing with hackers and jailbreaking ever since the first iPhone was released in 2007. Since then, jailbreaking has been synonymous with different Apple mobile products.
The jailbreak community began to flourish and expand with the birth of third-party apps repositories like Cydia among others. This gives Apple device users freedom to search, download, and install apps that are not available on the App Store.
Yet lately, Apple may have finally found the right ingredient on how to neutralize and stop iOS jailbreaking. And it seems to be working perfectly in favor of the Cupertino-based, multi-billion dollar company.
Here's how it works:
No more signing to lower iOS version
Exactly three weeks after the official release of the ios 10.3.3, Apple stopped the option to downgrade to lower iOS versions. This means when a device is restored, only the latest iOS firmware will be available -- no more options to choose and install the lower version.
How crucial is this move by Apple? Remember, there were two jailbreak processes shown at the Mobile Security Conference (MOSEC) 2017 event last June -- one for iOS 11 beta and the other for iOS 10.3.2. By removing the option to downgrade to lower iOS versions, it effectively eliminates any attempts to jailbreak, at least before the official iOS 11 is released.
Not that the latest iOS version doesn't give any benefits. While the latest version of iOS did not bring any new features, it does come with a lot of security improvements and bug fixes.
In addition, this update addresses memory handling, making processes faster.
Jailbreak hackers in contract with Apple
Did Apple manage to stop hackers from releasing jailbreak tools? This was the question raised back in May when Apple released iOS 10.3.2. Back then, there were rumors that Pangu Team would release a jailbreak tool for iOS 10.3.1. But a couple of weeks later, Apple stopped signing iOS 10.3.1.
Last May, tech news website 1RedDrop reported that Apple has entered into a long-term contract with leading hacker team Pangu. Prior to this, Pangu had reportedly transformed into a security research team called Pangu Lab. One of their clients allegedly is Apple, which according to rumors, paid them a sum of $1.25 million.
Pangu Lab is reportedly tasked with uncovering any iOS vulnerabilities, including developing new exploits. This way Apple's own security team will be able to understand how "hacks" work and can easily patch the flaws. Yet in addition to this, Pangu is said not to have released any jailbreaks throughout the duration of their contract.
Click to read more
and watch the video
or