Here's the reason why Apple iPhone 8 will be delayed
Apple is rumored to delay the launch of its iPhone 8 smartphone by at least two to three months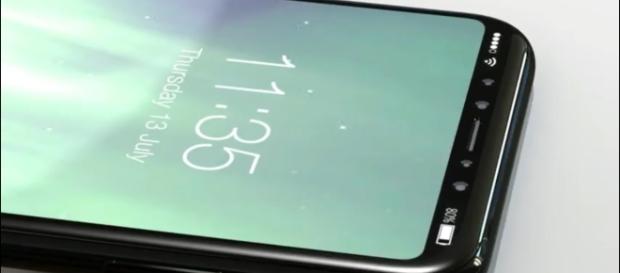 There's a lot of pressure resting on Apple's shoulders for obvious reasons. The Cupertino technology giant completes 10 years with its #iPhone 8 #Smartphone this year. In order to make the occasion special, the smartphone manufacturer is expected to launch it's iPhone 8 with the best of the modern-day specifications. It has been reported on several occasions that the upcoming Apple iPhone 8 is going to be among the most-sought-after smartphones of 2017. However, due to the number of new specifications that the smartphone is scheduled to arrive with, it seems like Apple is running into troubles of meeting the deadlines.
Let's talk about the specifications first
Apple's upcoming iPhone 8 smartphone is expected to come packed with several new exciting features.
On the design front, the smartphone has apparently undergone a major overhaul. It is being reported that the upcoming iPhone 8 smartphone will probably pack a completely bezel-less front panel. In other words, this means that the device is going to come void of the physical home button. Apple is heavily-speculated to replace its physical home button with either an under-the-display fingerprint scanner or perhaps, a facial recognition scanner.
The new glass back design
Apart from this, the upcoming iPhone 8 is also expected to arrive with a glass back. Coming to the rear panel of the upcoming iPhone 8, it appears like the Cupertino tech-giant is going to settle for a dual rear camera system this year. The cameras, it seems, will be placed horizontally on the back of the smartphone, thereby changing the entire look of the back side of the device.
The smartphone is also expected to arrive with iOS 11 software operating system, which will come with AR and VR capabilities as well. In order to further enhance the VR capabilities of the smartphone, Apple is planning a front-facing 3D scanner system – which particularly is causing the delay.
It seems like the designers and engineers at Apple are running around in order to ensure that the above-mentioned feature has been placed on the smartphone with a hundred per cent success. However, at the same time, there are chances that the launch of the smartphone might get affected with this. Apple is expected to price its upcoming iPhone 8 at a whopping $1,000. Since the above-given information has not been confirmed by the company as yet, it remains to be seen what exactly happens next. #Apple Iphone