Verizon rolls out updates for Samsung Galaxy S7, S7 Edge and Tab S2
Experience the taste of Android Nougat on Galaxy Tab S2 along with regular updates for the Galaxy S7 series.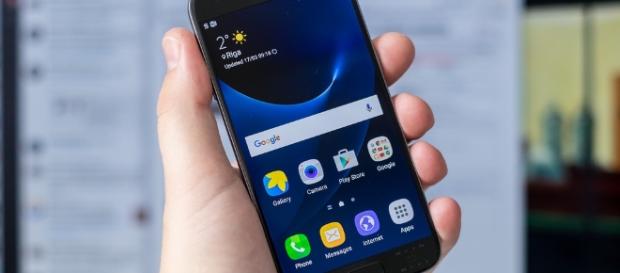 Verizon has started to push updates for Samsung Galaxy S7, Galaxy S7 Edge smartphones including Galaxy Tab S2 (2015) tablet. While the update for Samsung Galaxy S7 is being rolled out as software version NRD90M.G930VVRU4BQF2, the update for Samsung Galaxy S7 Edge is tagged with software version NRD90M.G935VVRU4BQF2. To install the updates, you need to install the previous versions carrying build numbers G930VVRS4BQC9 and G935VVRS4BQC9 respectively.
Bug fixes and improvements
The Galaxy S7 update includes the latest Android security patches including improvements and bug fixes such as link sharing notification and video message (MMS) playback.
Moreover, the update also resolves connectivity issues associated with Gear 360 and booting related problems.
The latest build also provides bug fixes for Visual Voicemail playback, Google Maps error for Knox users in addition to improvements related to HD voice or Wi-Fi calling.
The update also ships with a patch to prevent random device resets that will occur while making use of a proxy server via VPN.
Android Nougat for Galaxy Tab S2 tablet
On the other hand, the Samsung Galaxy Tab S2 (2015) update includes fresh Android Nougat platform tagged with software version NRD90M.T817VVRU2DQE1. After the installation, you will be able to work with a fresh and simple user interface including various customization possibilities. Moreover, the new battery management dashboard helps you to monitor and manage power saving mode.
The Android Nougat update offers split screen functionality, updated keyboard, improved language predictions including revamped settings menu. The platform integrates a new keyboard engine with refreshed language data. It will provide improved predictions.
Before downloading the update, you should make sure to install the previous update with build number T817VVRS2BPL1.
Steps to install the update
Before proceeding to install the update, you need to charge your handset up to 50 percent and establish connectivity with Wi-Fi to avoid excess data charges. You can install the update in Galaxy S7 series even if the device has 40 percent battery. However, for the Galaxy Tab S2, you should charge the battery to full capacity since the download size of the installation file will be more than 1GB.
Like in the case of all the updates, you will receive an update notification when the update is available. Alternatively, you can also manually verify the presence of the update by navigating to Settings | About | Software update menu option.
Click to read more
and watch the video
or