Samsung Galaxy Note 8 may come with dual rear cameras, 6GB RAM
The upcoming flagship phablet is expected to feature cutting-edge specs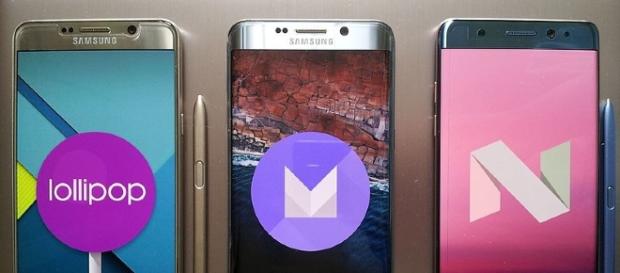 Samsung fans are eagerly waiting for the launch of the heavily-speculated Galaxy Note 8 smartphone. In a recent turn of events, new information has cropped up online stating that the company might pre-pone the launch of its phablet device. It seems like the Samsung's upcoming smartphone is going to be priced at about $1100.
Rumors
A person close to the matter has apparently given a brief regarding Samsung's future plans regarding the Note 8 smartphone launch. As per a report by VentureBeat, the person in question claimed that Samsung plans on introducing the Galaxy Note 8 smartphone in September.
Moreover, the device is going to be one of the most expensive smartphones offered by Samsung till date. Priced at a whooping EUR 999 (about $1100), the smartphone will be launched sometime in the last weeks of September. The device is further expected to come packed with a larger screen (especially in comparison to the Galaxy S8 smartphone) and may even sport a dual rear-camera setup.
Features of the flagship
According to another report published by Gizbot, the upcoming flagship smartphone may most probably sport a 6.3-inch display.
As mentioned previously, the display size on the Note 8 will be slightly decked up. The Galaxy S8 smartphone currently features a 6.2-inch display. Therefore, a .1-inch upgrade is clearly observed in the upcoming Galaxy Note 8 smartphone. Apart from that, Samsung is also expected to integrate a dual rear camera setup in the Galaxy Note 8 smartphone. If this does turn out to be true then the upcoming smartphone will be the first to come packed with a dual rear camera setup in the history of Samsung smartphones.
At the same time, there are numerous reports that suggest that the Galaxy C10 might be the one coming with a dual rear camera setup. However, none of the above given information has been confirmed by the company as yet. Therefore, readers are advised to absorb this information with a pinch of salt.
If the Note 8 smartphone sports a dual rear camera setup, then it is highly possible that the smartphone will come with 12MP sensors and an independent OIS (Optical Image Stabilization) for individual lenses.
While the heart rate sensor will be located on the left-hand side of the flash of the smartphone, the fingerprint sensor will be located on right hand-side of the heart-rate sensor. Apart from this, the device is tipped to pack 6GB of Ram and Qualcomm's Snapdragon 835 processor or Exynos 8895 SoC.
Click to read more
You will watch a video to read the news
or