Oculus announces Chromecast support for Gear VR in latest Oculus app update
Users of the Samsung Galaxy Gear VR will now be able to project what they seeing to a Chromcast-connected external display.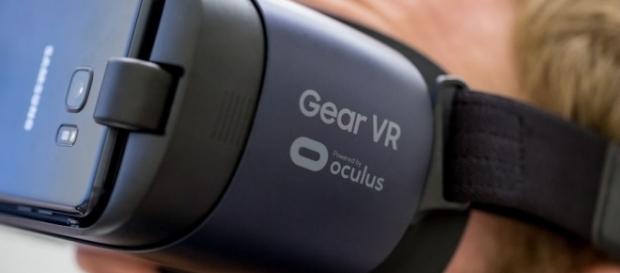 Using a virtual reality headset has always been a personal experience that is limited to only one person. However, oculus apparently wants to change that by allowing users to project what they are seeing on a bigger screen for everyone else to see. With the latest update to their Oculus mobile app, users of the Samsung Galaxy Gear VR will now be able to project what they seeing to a Chromcast-connected external display.
How it works
The entire system has been designed to be relatively easy to setup so that users can instantly share their VR experience to onlookers. Aside from the Gear VR headset, users will need an updated version of the Oculus mobile app, a Chromecast dongle, and an external display.
After updating to the latest version of the mobile app, users will then be able to see a "Cast" button within the app. Clicking on the button will then connect the phone to the Chomecast-equipped display. All of the actions, including the head movements, will be projected on the display in real-time.
Reasoning behind the feature
While it won't initially make a lot of sense to share a VR experience with other people not wearing a headset of their own, there are actually a lot of useful instances where the feature becomes a necessity. As an example, developers can now make better presentations with their latest game or app by allowing them to show audiences how their product works in real-time.
VR video game streaming could also become a thing in the near feature, where gamers will be able to share their VR gaming accomplishments and gameplay with online and offline audiences.
Additionally, teaching someone who is new to VR will become much easier as other people will be able to see what the user is seeing. Accurate directions and instructions can also be given in real-time without the need for the user to remove his or her headset every time.
Thinking ahead
According to Oculus, the Samsung Galaxy Gear VR will actually be the first and only VR headset to support Chromecast. This means that the company has essentially beat Chromecast's parent company from implementing the feature on their own product.
Google's Daydream VR system currently does not support Chromecast, but the company has announced that the feature will be coming just in time for the release of their latest mobile operating system, Android O. Google also revealed that they will be making some changes to their VR platform. The company is also planning to release standalone VR headset running their platform, but details regarding the project have not yet been detailed.