2018 Acura TLX engines, transmission, price, and specs detailed, out next month
Honda, Acura's parent company, revealed the new details via a press release that outlines its different variants and their respective prices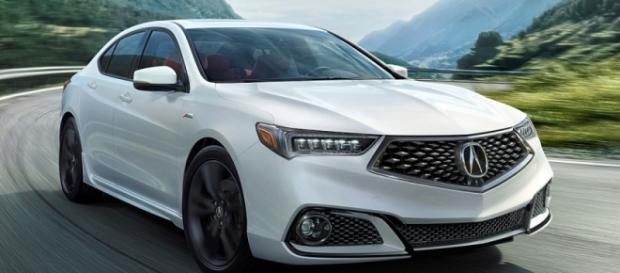 Acura, Honda's luxury vehicle marquee, has now officially announced the pricing and specs for its refreshed mid-sized luxury sedan, the 2018 Acura TLX. Honda revealed the new details via a new press release that outlines its different variants and their respective prices.
An Acura for different budgets
The 2018 Acura TLX will start at $33,000 for the base model. The base model will be equipped with Acura's 2.4-liter iVTEC 4-cylinder engine that generates 206 horsepower and 182 pounds-feet of torque. The more than capable engine is paired with an eight-speed DCT automatic transmission with a built-in torque converter that transfers the power to all four wheels via the company's torque-vectoring Super Handling All-Wheel Drive.
Like the previous model, the sedan has an all electronic transmission that is controlled by buttons instead of a shift knob. Fortunately, the vehicle does have paddle shifters mounted on the steering wheel that can be used in manual mode.
Tried and tested Honda V6
Those who want more 'oomph' out the vehicle will want to get the company's 3.5-liter V6 engine, which generates 290 horsepower and 267 pounds-feet of torque. Buyers will have to fork an additional $3,200 to upgrade to the bigger engine capacity. Users will be able to adjust the engine and transmission's dynamics via four new modes, namely Economy, Normal, Sport, and Sport +.
Dressed up models
Acura fans who have money to spend will want to go for the top-of-the-line A-spec models that come with a variety of add-ons that will truly make the vehicle stand out.
For $42,800, buyers will be getting the V6 engine plus a number of styling enhancements that includes bigger 19-inch dark rims, visible exhaust tips, and other subtle bolt-on changes. Additionally, the A-Spec models also get a more aggressively tuned suspension, dampers, and steering.
As for the interior, the new 2018 Acura TLX gets a redesigned dual-screen infotainment system that the company says is 30 percent faster than the previous model. The system, of course, supports Android Auto and CarPlay, similar to its predecessor. All TLX models will also be coming with a plethora of safety features, which the company calls its "AcuraWatch" package. The system includes adaptive cruise control, blind spot sensors, forward collision warning, lane departure warning, and lane-keep assist.
The refreshed 2018 Acura TLX will start to roll out to dealerships nationwide on June 1.