After Samsung's explosive fail, is the S8 their saving grace?
Rate this title
The S8 and S8 plus received great feedback from the tech community and customers.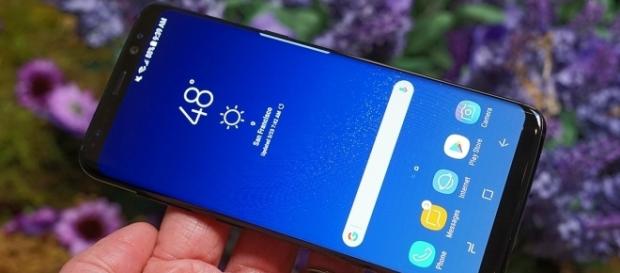 We all remember the fierier fail of the Galaxy note 7. Before its explosive ending the Note 7 was the best smartphone in its class. In true Samsung form, it had all the highest specs -- snapdragon 820, 4GBs of RAM, F1.7 aperture and optical image stabilization. But we all know what happened in the end. Many were apprehensive of the release of the Galaxy S8 and the S8 plus, but here they are, and they're amazing.
Here's the rundown
There were many rumors about what the S8 and S8 plus would look like. The Galaxy S8 has snapdragon 835, 4GB of RAM, expandable storage, USB type C, Bluetooth 5.0, an OLED display, wireless charging, and a HEADPHONE JACK.
It is also IP68 waterproof. Both the S8 and the S8 plus sport ultra thin side bezels, which makes the 5.8 and 6.2 inch displays nearly endless. The narrowness of both phones makes it easy to reach across the phone, but up it is another story. Most people cannot reach the top of phone where the fingerprint reader is now housed.
Samsung seemed to realize this and provide a few alternative methods of unlocking the phone. Although an iris scanner isn't exactly new tech, the S8 has finally done it right. You no longer have to hold the phone parallel to your face and hope and pray that it unlocks, the range on the scanner reads from the normal height that we hold phones.
Like always, Samsung also tossed a skin over the standard Android OS, even providing a needed throwback to Nougat with the swiping app drawer.
The color icons are bright and poppy in typical Samsung fashion.
Say hello to Bixby
There's a Bixby button on the side of the S8. Press it and you will be taken to something that looks awfully similar if you have ever used an Android device before. Bixby looks like Google Now's distant cousin. Bixby features cards that provide the user with information they might find useful based on their more frequent activity. Things like weather in your area, traffic notifications, and news stories. Yes, very much like Google Now and Google Assistant. Bixby also has image recognition. Just tap the button and hold you phone up to an object or even and area and Bixby will provide you with a link to buy, as well as giving users more information.
Samsung seems rather dedicated to keeping this project around, and have made it so you can no longer reroute the Bixby button to do other things on the phone. All in all, minus a few small bugs, the Galaxy S8 and S8 plus might be the complete package: amazing design, high end specs, premium feel and look. Everything you need and expect from a flagship.
Click to read more
and watch the video
or