'ToeJam and Earl Back in the Groove' announced for Nintendo Switch
Rate this title
Classic intergalactic hip hop heroes are landing on Nintendo's new console.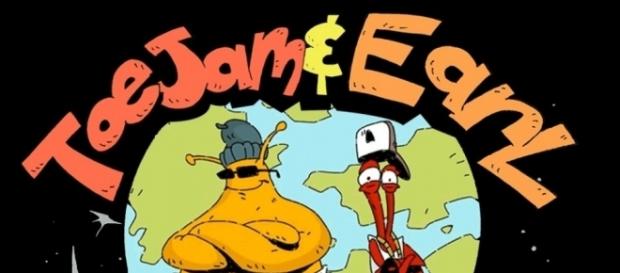 It's been over a decade since gamers last saw a proper "Toejam And Earl" installment. Released for the Xbox in 2002, "ToeJam and Earl III: Mission to Earth" was subjected to poor sales and a mixed reception from fans and critics alike. But by the grace of the hip hop gods and Adult Swim Games,the classic intergalactic hip hop duo are back in the groove.
'ToeJam and Earl'
"ToeJam and Earl" is a former Sega franchise created by Mark Voorsanger and Greg Johnson. The first title, simply called "ToeJam and Earl," was released for the Sega Genesis in 1991. The first game centered around the duo trying to re-assemble their spaceship after crash landing on the planet Earth.
The gameplay was a top down roguelike game where one player could control either ToeJam or Earl and two players could control both characters. The sequel, "Panic on Planet Funkotron," was a significant departure from the first game. It was a side scrolling platformer with no roguelike elements whatsoever. After a third installment for the original Xbox, the series laid dormant for many years.
Back in the groove
Now, HumaNature Studios, an indie developer founded by Greg Johnson, is bringing the series back in an all new adventure that evokes the original game with updated visuals and sounds. The game started out as a Kickstarter project which had a goal of 400,000 dollars. Although the campaign exceeded their goal by 108,637 dollars, they failed to meet the stretch goals for consoles and it seemed as if this title would only be available on PC, Mac, and Lynux.
However, during a Nintendo Direct presentation, it was revealed that the game would have a home on the Nintendo Switch among other indie developed games. In a change from the original title, "Back in the Groove" will feature nine playable characters and online multiplayer co-op. The game will also incorporate elements from "Panic on Funkotron" and "Mission to Earth." "ToeJam and Earl Back in the Groove" is slated for a US and PAL release sometime in 2017.
Click to read more
and watch the video
or