Simple gets 'collaborative finance', offers Shared bank accounts
Another offer to promote financial collaboration is in hand. This time from Simple.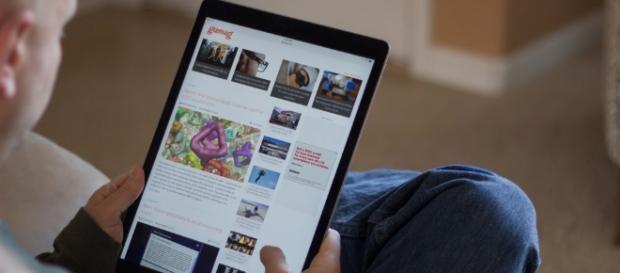 Let's face it. If you're going to have a relationship with another human being, there's bound to be dreaded financial discussion after discussion involved. Online banking solution Simple has beta tested a new feature that might be able to ease the pain. The company launched Shared hoping that it will save relationships, saying on its website that the startup wanted the confusion from having traditional accounts removed. Simple wants to give "every type of partnership a clear view of how they're spending and saving—together."
Principles of collaborative finance
Simple was built out of a shared dissatisfaction. The people behind the startup were unhappy with the way their banks were working out for them, so they worked to simplify it by making sure that no ridiculous fees are charged.
That means no maintenance fee, no card replacement fee, and no minimum balance. With Shared accounts, Simple wants to tap into the collaborative side of finances. It is transparent for every transaction—not just the first or the ones happening every anniversary, with features such as Safe-to-Spend and Goals for money management and budgeting. To be a registered Simple user, consumers need to be at least 18 years old.
How to avoid translating those 'money talks'
Nobody wants to be misled. People of different cultures know the risk behind translating for a partner, where it's easy to dismiss something for not making any sense. If you've ever had a cross-cultural or even a multicultural team, for example, then you probably have encountered awkward situations where you really do not want to translate anything to anyone at all.
Money talks are all part of the equation, and some of your financial decisions may not make sense to your partners. It's hard enough to get your Asian team members to trust you with their data, let alone have them explain a $3 purchase at an unregistered kiosk in downtown Manhattan. It could just be a 24-pack toilet paper on a crazy discount.
For every purchase made with a Shared card, a notification will get pushed into your registered phone containing the details, so it's not at all like a one-sided tracking system for a car. Shared accounts is now live after months of beta testing and user research. Whether it's a roommate, a life partner, a spouse, a book club member, a love interest, mentor-mentee activities, or even parents, Simple wants to facilitate these collaborative financial decisions.
Introducing Simple Shared! Yep, this is the news you've been waiting for. https://t.co/cvFKBimMfn

— Simple (@simple) September 29, 2016
Click to read more
and watch the video
or