Apple iOS 10.2 is here but what is included in the update?
Apple's latest update is now available to the general public, but what do the new features include?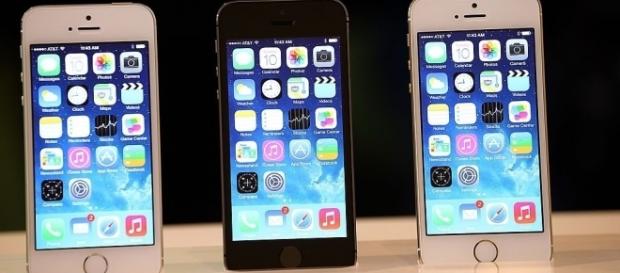 #Apple today released the first #ios update to the general public since the end of October this year. Apple iOS 10.2 has undergone several beta tests before its release, with the update including several new major features and a variety of bug fixes from the previous update 10.1.1. The new update is available for iPhone 5 and later, iPad 4th generation and later and iPod touch 6th generation and later, and can be installed by connecting your device to iTunes or by downloading the update by going to Settings > General > Software Update.
What is included in Apple iOS 10.2?
"Videos" app replaced with "TV" app
The old "Videos" app has now been replaced with the new "TV" app which imitates the Netflix module by recommending new TV shows and movies in the "Watch Now" section and allowing users to see the movies and TV shows which they are currently watching in the "Up Next" section.
Through the "TV" app users are also able to discover new applications and iTune releases via the "Store."
Single sign-on for cable subscribers
Subscribers to cable TV now have a single sign-on feature which allows them to sign in using their credentials to access a wide range of content from various TV apps. The feature is set to work for cable providers including DirecTV, CenturyLink Prism, Telcom, Hotwire, Dish, and GVTC, along with many others.
New wallpapers and videos app widget
Apple has added three new wallpapers in the latest update that are available for the iPhone 7 and the iPhone 7 plus as well as a new widget for videos to the lock screen which shows you the most recent videos that were recorded to your camera roll.
Preserve settings on camera app
The camera app now includes a "Preserve Settings" feature which allows users to set the camera to a certain setting as a default.
The three settings you can set as default on the camera include the last mode you use, the last filter you use, and you can now preserve the live photo setting rather than have it automatically reset.
The new "Press and Hold to Speak" feature allows users to activate Siri or voice control when the home button is pressed and held.
"Celebrate" and "Send with Love" screen effect for messages app
This feature allows the user to add background effects in text messages, introduced when the iOS 10 was launched, users can now send messages with balloons, confetti, lasers, fireworks, and shooting stars with the new update.
"Show Star Ratings" feature
This new feature allows users to access the star ratings from the action sheets of songs without affecting the "For You" recommendations.
Now when you connect your iPhone to Bluetooth headphones a headphone icon will appear in the status bar.
Over 100 new emojis have been added with the new update. Some of the new emojis available include female and male versions of professions such as firefighters and judges, with the style of drawing of the emoji also altered. #technology