Which NFL teams impressed in week nine?
These three teams put on impressive performances in week nine of the NFL season.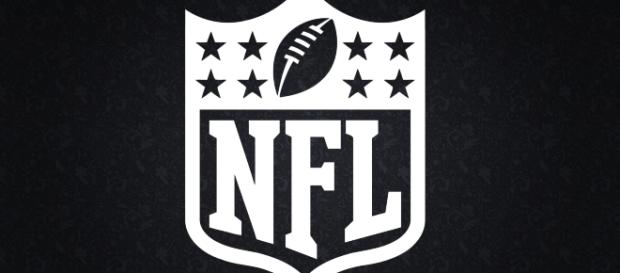 With the ninth Sunday of the NFL season over, these three teams put on the most impressive performances of week nine. The Los Angeles Rams and Philadelphia Eagles each dropped 50 points in their respective games on Sunday, while the New Orleans Saints continued their winning ways over the NFC South rival Buccaneers.
Los Angeles Rams
The Los Angeles Rams went into New York following their bi-week and did what any good team should do, crush bad opponents. Los Angeles scored on five of their first six possessions and forced the Giants to turn the ball over on three of their seven first-half drives.
This result in a 27-10 Rams halftime lead, which including a 52-yard touchdown to Robert Woods on third-and-33.
On 3rd-and-33 (!?!) Rams WR Robert Woods scored a 52-yd TD.

First TD when a team needed 33+ yards for 1st down since 2001 (Peerless Price)

— ESPN Stats & Info (@ESPNStatsInfo) November 5, 2017
The Rams then scored on their first three drives of the second half as they went on to win a rout, 51-17. Quarterback Jared Goff managed 311 yards and four touchdowns as they put up 473 total yards on offense. He now has 10 touchdowns with no interceptions while being 4-0 on the road this season.
Los Angeles has now scored 30 or more points in five of their eight games and leads the NFC West at 6-2 following Seattle's loss.
Jared Goff threw a career-high four TD Sunday.

He's the 1st @RamsNFL quarterback to throw for 300 yards & 4 TD since Marc Bulger in 2006.

— ESPN Stats & Info (@ESPNStatsInfo) November 6, 2017
.@RamsNFL have more points in 8 games this year (263) than all of last year (224).

1st team to do that since 2010 Raiders

via @EliasSports

— ESPN Stats & Info (@ESPNStatsInfo) November 6, 2017
Rams surpass the 30-point mark for the 5th time this season. Scored 30+ just 5 times between 2014-16.

— NFL Research (@NFLResearch) November 5, 2017
Rams: Seeking first 6-2 start (or better) since 2001 when they opened 7-1

— ESPN Stats & Info (@ESPNStatsInfo) November 5, 2017
Philadelphia Eagles
The Philadelphia Eagles dominated the Denver Broncos vaunted defense, as they scored five times on their first six possessions of the game.
Carson Wentz tossed three touchdown passes while the Broncos putrid offense was locked down, giving the Eagles a 31-9 halftime lead.
Carson Wentz: First QB to throw 3 pass TD in the 1st half against the Broncos since Andrew Luck in Week 7, 2013

— NFL Research (@NFLResearch) November 5, 2017
Alshon Jeffery has 2 rec TD in a game for the first time since Week 13, 2014 (with Bears, vs Lions). He had 2 rec TD all of last season

— NFL Research (@NFLResearch) November 5, 2017
The Eagles added two more touchdowns in the third quarter and ended up winning 51-23.
New running back Jay Ajayi managed a 46-yard touchdown, while fellow back Corey Clement had three total touchdowns on the day. Philadelphia managed 11 more first downs and 193 more total yards in the game. With the win, the Eagles retain the best record in the league at 8-1 and have now won seven games in a row.
Jay Ajayi this season, by team:

DOLPHINS
138 carries, 0 TD (most in NFL without scoring)

EAGLES
46-yard TD on 5th carry

¯\_(ツ)_/¯

— ESPN Stats & Info (@ESPNStatsInfo) November 5, 2017
Corey Clement is the first @Eagles player with 2+ rush TD and 1+ rec TD in a game since Brian Westbrook in Week 13, 2008 vs Cardinals

— NFL Research (@NFLResearch) November 5, 2017
In each of previous 4 times the Eagles were 8-1, they advanced to either Super Bowl (1980 & 2004) or NFL Championship Game (1949 & 1960).

— Adam Schefter (@AdamSchefter) November 6, 2017
New Orleans Saints
The New Orleans Saints got off to a good start, as they drove down to take a 3-0 lead on the games opening drive.
They then forced Tampa Bay to got three and out and undrafted rookie Justin Hardee blocked and returned Bryan Anger's punt for a touchdown. However, kicker Will Lutz missed the extra point to keep the score at 9-0.
The Saints scored 3 total non-offensive touchdowns from 2013-16.

They just returned a blocked punt for their 4th non-offensive TD of 2017.

— ESPN Stats & Info (@ESPNStatsInfo) November 5, 2017
The Buccaneers managed a field goal late in the second quarter following Alvin Kamara's fumble but the rookie redeemed himself as he hauled in a 33-yard touchdown to give the Saints a 16-3 halftime lead. New Orleans then added two more touchdowns in a 20-second span in the third quarter to take a 30-0 lead.
With quarterback, Jameis Winston knocked out of the game the Bucs offense had no chance of recovering. The Saints ended up coasting the rest of the game to a 30-10 victory as they outgained Tampa Bay by 207 total yards. After starting the season 0-2, New Orleans has now won six games in a row and are one of the hottest team's in the NFL.
Saints can become the 3rd team in the Super Bowl era to win 6 straight games immediately following 0-2 start (1993 Cowboys, 2007 Giants)

— ESPN Stats & Info (@ESPNStatsInfo) November 5, 2017