Packers offense remains out-of-sorts with Aaron Rodgers injured
Green Bay's hopes for a playoff birth are dwindling with their third loss in a row to Lions.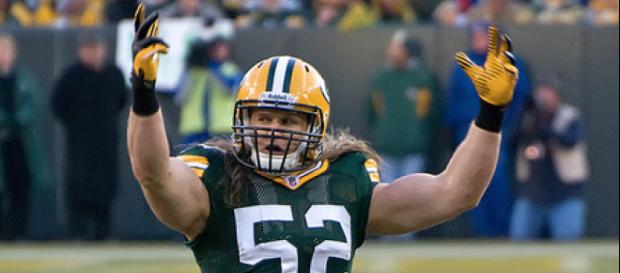 The Packers are reeling since losing quarterback Aaron Rodgers to a broken collarbone against the Minnesota Vikings on October 15th. The hit itself by the Vikings' linebacker didn't appear overly malicious, but Rodgers landed poorly on his throwing shoulder and is questionable to return this season.
Life without Aaron Rodgers
Green Bay's Super Bowl and even playoff chances are all but dead unless Brett Hundley, the third-year backup quarterback out of UCLA, can hold down the fort until Rodgers' possible return.
After being thrust into the lineup during the Vikings' game, Hundley went 18-33 for 157 yards, along with a touchdown and three interceptions. With a full week of practice as the first-team quarterback, the hope was that Hundley would rebound against the New Orleans Saints at Lambeau Field. But the Packers lost 17-26, and Hundley went just 12-25 for 87 yards with an interception.
The spotlight is on Hundley for sure, but it's not fair for the season to be completely placed on his shoulders. If Green Bay was a true Super Bowl contender then they would have the talent to win at least a few games without Aaron Rodgers.
And if they can't, the blame belongs squarely on general manager Ted Thompson and head coach Mike McCarthy. Rodgers has proven to be one of the best quarterbacks of all time, and if the organization can't find or develop the talent around him then maybe it's time for a coaching change and new front office.
Green Bay Packers vs Detroit Lions game recap
Brett Hundley started the game strong, leading the Packers into field goal range on their opening possession (the kick was blocked). Hundley completed five of six passes for 33 yards and flashed some mobility on a read option play, rushing for eight yards.
After the blocked field goal, Lions' quarterback Matthew Stafford systematically drove the ball 71 yards on the Packers' defense in nine plays, hitting Marvin Jones Jr for a 25-yard touchdown.
Following two Green Bay punts and a Detroit missed field goal, the Lions scored their second touchdown of the game on a 4-yard run by Ameer Abdullah. The highlight of the drive included a tip-toe catch down the sideline by wide receiver Golden Tate. On the next Packers possession, Hundley overthrew an open Davante Adams down-the-field, but helped lead Green Bay on a scoring drive before halftime.
Mason Crosby knocked in a 35-yard field goal as time ran out in the second quarter.
Detroit opened the second-half with a field goal, extending the lead to 17-3. Green Bay's offense couldn't find any footing in the third quarter; they gained just 20 yards on eight plays. The Lions added three more points with a field goal at the start of the fourth quarter. Green Bay's offense finally discovered some life on a 46-yard pass from Hundley to Randal Cobb that put them in Lions' territory. After two runs by Ty Montgomery and pass to Adams, Hundley snuck the ball into the end zone for the Packers' first touchdown of the game, making the score 20-10 with 10 minutes left to play.
Detroit answered immediately on their next series with a long play of their own. Theo Riddick took a short pass from Stafford and sprinted 63 yards to the Green Bay 12-yard line. Two plays later, Stafford found Jones Jr for their second touchdown connection, putting the Lions up 17 points. Detroit added another field goal, and the Packers scored a garbage-time touchdown to make the final score 30-17.
Click to read more
You will watch a video to read the news
or