Warriors find their game in blowout win over Clippers
After loss to Detroit, Steph Curry's hot shooting leads the way in 28 point victory.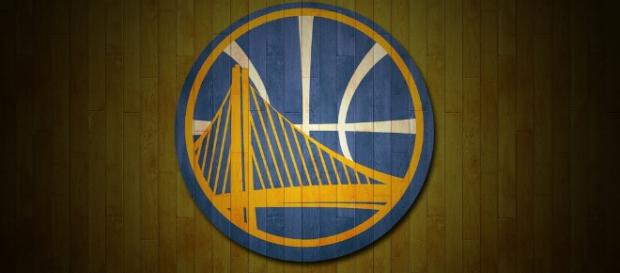 Everyone will have to forgive the NBA's defending champions if, after a four-month off-season and pre-season trip to China, they're not quite firing on all cylinders. Anytime the Warriors struggle, it often comes down to turnovers. The no-look and behind-the-passes look fantastic on highlights when they're successful, but when they aren't, it's what contributes to their losses.
Playing against the hot-starting Los Angeles Clippers, the Warriors jumped out to a 34-28 lead behind 10 points from Kevin Durant and nine from Steph Curry.
A 40 point second quarter extended that margin to seventeen by halftime. The Clippers tried to keep the game within reach, closing the gap to nine at one point in the third quarter, but the Warriors went on another run to put themselves up by 21. The Warriors' starters sat much of the fourth quarter as the bench finished off the game.
Warriors' Game MVP
Steph Curry had the hot hand all night, going 7-11 from deep and scoring 31 points in 30 minutes. While Curry has been scoring at a high-rate this season, averaging 28 points per game, he's still searching for some consistency behind the arc. With a career average of 43.7 percent, Curry is just hitting 38.6 percent from three so far this season.
Rest of Warriors' starters
The four All-Star starters for the Warriors were all in double digits by halftime. Draymond Green played a team-high 31 minutes in the victory. He led the Warriors with nine rebounds but also contributed 16 points and six assists. Kevin Durant took only 11 shots, hitting seven, and scored 19 points. Klay Thompson knocked down just one three-pointer on his way to 15 points, and ZaZa Pachulia added six points and two rebounds.
Warriors' bench
Golden State received big-time help off-the-bench, especially from vets Andre Iguodala (five points) and Shawn Livingston (eight points).
Their contributions don't always show up in the box score, but both were on the floor in the first-half as the Warriors built their large lead. JaVale McGee had 10 points on an array of athletic finishes around the basket. Every Warrior player who suited up got at least seven minutes of playing time and scored.
Final thoughts
Despite the loss to the Warriors, the Clippers are off to a 4-2 start. It's still early, but many thought that the trade of Chris Paul would send Los Angeles back into lottery purgatory.
But Blake Griffin has become the all-around player that everyone predicted when he was taken with the number one overall pick in 2009. Coming into the Warrior game, Griffin was averaging 24.8 points and 9.6 rebounds, but it's his ball-handling and three-point shooting that's impressed. But the game against the Warriors was a true test for the Clippers, and they still need to prove that they belong in the upper echelon of the Western Conference.
Click to read more
You will watch a video to read the news
or