UCL Match review: Liverpool hammered Maribor 7-0
Quick match review of Liverpool vs Maribor that went down in the UEFA Champions League on Tuesday.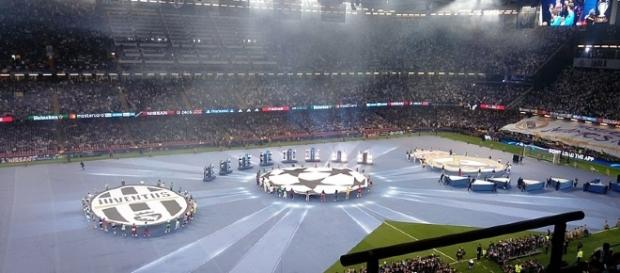 Liverpool put on an impressive performance by leisurely beating Maribor 7-0 on Tuesday night at Ljudski Stadium, according to the Telegraph. Roberto Firmino (4', 54'), Phillipe Coutinho (13'), Mohamed Salah (19', 39'), Alex Oxlade-Chamberlain (86') and Trent Alexander-Arnold (90') were all on target for Liverpool. The Reds completely outclassed Maribor as they maintained possession of the ball throughout most of the encounter. Liverpool's defensive line was pressured by the hosts' attacking forces.
The emphatic victory marked the biggest away win by an English team in the history of the European Cup. The win eclipses the 6-0 away victories of Manchester United over the Shamrock Rovers in September 1957 and Leeds United over Lyn in October 1969.
Certainly, the victory has restored embattled manager Jurgen Klopp's confidence and proved his critics wrong. Liverpool leads Group E with 5 points, while Maribor lies at the bottom with 1 point. Here's an analysis of the match.
Maribor outlook
Starting XI and individual performance points: Goalkeeper - Jasmin Handanovic (5.70). Defender - Martin Milec (5.32), Marko Suler (4.89), Aleksandar Rajcevic (5.48), Mitja Viler (4.77). Midfielder - Marwan Kabha (six points), Blaz Vrhovec (5.43), Martin Kramaric (5.39), Valon Ahmedi (5.65), Damjan Bohar (5.17). Forward - Marcos Tavares (5.51). Used substitutes - Jasmin Mesanovic (5.78), Aleks Pihler (six points), Dino Hotic (5.49).
Team's strength and weakness: Maribor barely held possession and were ineffective at creating goal chances.
Furthermore, they had several individual stumbles and gave away lots of free kicks with their half.
Style of play: Darko Milanic's side only favored short passes and long shots.
Liverpool outlook
Starting XI and individual performance points: Goalkeeper - Loris Karius (7.27). Defender - Trent Alexander-Arnold (8.30), Joel Matip (7.38), Dejan Lovren (7.31), Alberto Moreno (8.31). Midfielder - Emre Can (8.09), Georginio Wijnaldum (7.51), James Milner (9.42). Forward - Mohamed Salah (9.83), Roberto Firmino (9.99), Philippe Coutinho (10.00). Used substitutes - Dominic Solanke (6.12), Daniel Sturridge (seven points), Alex Oxlade-Chamberlain (7.13).
Team's strength and weakness: Liverpool often stole the ball from Maribor players and went on to create chances through individual efforts and counter attacks. Also, they were magnificent at scoring but were aggressive in their tackles.
Style of play: Jurgen Klopp's men held more possession on Maribor's half, attacked through the midfield, favored short passes and through balls.
Man of the Match
Philippe Coutinho was obviously the Man of the Match considering his prominent role in Liverpool's resounding road win. The Brazilian star scored a goal as well and had a total of 107 touches.
Both teams' next clash
In their return leg, Liverpool will play hosts to Maribor at Anfield on Wednesday 1 November.
Click to read more
and watch the video
or