Rookies coming up big for the Green Bay Packers defense
Ted Thompson traded down in April and got two quality defensive backs in the draft.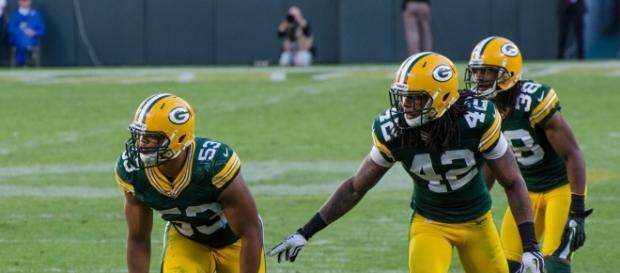 A year ago, the #Green Bay Packers got off to a 3-1 start. Unfortunately, that would be followed by five losses in the next six games. That would include a four-game losing streak that dropped the team's record to 4-6. Fortunately, the team responded when it was absolutely necessary. Six straight regular-season wins saw quarterback Aaron Rodgers close the year with 18 touchdown passes and zero interceptions during that stretch. The team then rolled up a combined 72 points in playoff wins over the New York Giants (38-13) and Dallas Cowboys [VIDEO] (34-31) before falling to the Atlanta Falcons in the NFC title game (44-21). For the second time in three seasons, the Pack came up one win short of a #Super Bowl appearance.
The main culprit? How about a defense that allowed the second-most passing yards in the NFL in 2016? How about a unit that has up 32 TD tosses during the regular season and eight more in three postseason contests? What's a Super Bowl contender to do?
Good start by the rookies
After four weeks, the numbers are better. The Green Bay Packers have allowed the fifth-most passing yards per game. And that includes a rough outing in Week 2 against the Atlanta Falcons and wideout Julio Jones. Enter the team's pair of second-round picks in cornerback Kevin King and safety Josh Jones. The latter's breakout game came in the Packers' 27-24 overtime win over the Cincinnati Bengals in Week 3. Mike McCarthy's club rallied from a 21-7 second-quarter deficit thanks not only to Rodgers but a defense that limited Cincinnati to three points in the second half and OT.
In that contest, the North Carolina State product finished with 12 tackles (11 solo) and a pair of sacks. His versatility is a major plus and his 18 total stops are tied for fourth on the club. So what about Green Bay's first selection in April's draft?
Going forward
So will we see a big-time showdown on Sunday as the Cowboys host the Green Bay Packers in this playoff rematch? King is hoping that he gets to see Dallas' wide receiver Dez Bryant on more than one occasion. It's a match-up of unfamiliar foes and in terms of what each likes to do, there's a lot of unknown. "Those are the kinds of things you figure out as the game goes on," said King recently to Ryan Wood and Michael Cohen of Packers News. "I haven't faced them, but they haven't faced me yet either." That's a good point courtesy of the former University of Washington star. No matter how you spin it, the Packers' pair of second-round selection is making already making a positive impression this season. And they will have to come up big on Sunday at AT&T Stadium if Green Bay is to leave victorious. #Rookies