MLB: Boston Red Sox fires manager
John Farrell will not return for the 2018 season after his five season tenure with Red Sox.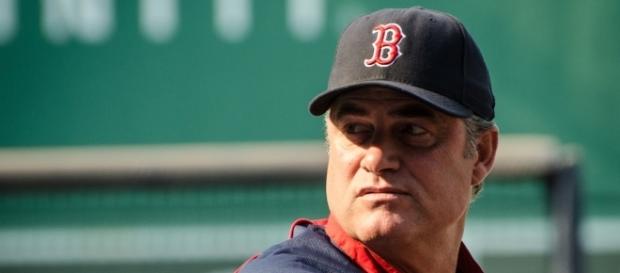 The #Boston Red Sox announced Wednesday that manager #John Farrell has been fired. Farrell, former pitching coach for the Boston before being hired on as manager in 2013, had one more year left on his contract, reports Sports Illustrated.
The move follows shortly after the Red Sox lost to the Astros during this week's playoffs, leaving some to suspect that had they won, Farrell may have been allowed to finish his contract. However, as ESPN reports, Dave Dombrowski, Red Sox president of baseball operations, squashes that theory, saying, "It's not a snap decision that says, 'OK, we lost in the postseason.' That is not by any means the case."
MLB: John Farrell tenure with Boston
Farrell was picked up in 2013 to be the manager for the Boston Red Sox, replacing former Red Sox manager Bobby Valentine, after spending two years as the manager for the Blue Jays.
While under Farrell's management the team would earn a World Series victory in 2013, Farrell's first season managing the team, and would set franchise history when they clinched the American League East title for a second straight season.
However, Farrell's tenure as manager had some lows as well. Between the two division titles, the team suffered two last places finishes. Sports Illustrated reports that the Red Sox' fifth-place finishes in the 2014 and 2015 seasons were the first time in franchise history they placed last in consecutive years since their last-place finishes between 1925-1930.
According to ESPN, he has a 432-378 record over his five-year tenure with the Red Sox, and is the only Red Sox manager to win three AL East crowns and is currently ranked sixth on the club's all-time wins list.
MLB: Farrell's replacement
With Farrell's exit, Dombrowski is able to appoint a manager of his own choosing. But that undertaking is going to be no easy task, and Dombrowski certainly has his work cut out for him. One possibility for replacing Farrell, according to ESPN, is a former catcher and team captain, Jason Varitek, however, Varitek has no experience as coach or manager at all. And Dombrowski has already made it clear with such a young team, he wants a manager with experience at coaching and managing.
Dombrowski himself was reported by ESPN as admitting, "Managing is a tough job, period. I think it's a tougher job here than maybe anywhere else." A true statement to be sure. But it does leave some speculation as to why Dombrowski fired Farrell in the first place. If the post-season loss this week wasn't the reason, and he admits being a manager for Boston is tougher than anywhere else, what are fans left to think? And what does the future hold for the future Red Sox manager? #MLB