LeBron James speaks about Browns' struggles: 'I ain't been 1-22 at nothing'
James also shared his feelings about the season-ending injury of left tackle Joe Thomas.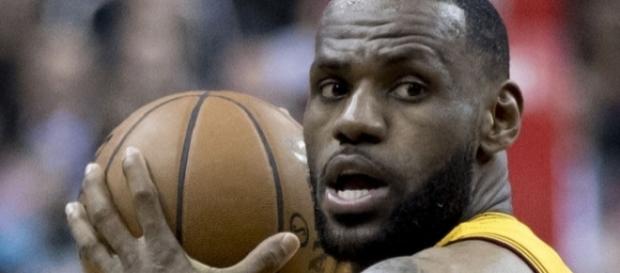 Cleveland Cavaliers superstar #LeBron James spoke his mind about the struggle of the Browns in the past two seasons even as he shared his feelings about the season-ending injury to left tackle #Joe Thomas. When asked about the Browns' 1-22 record since the start of the 2016 NFL season, James replied: "I ain't been 1-22 at nothing. Nothing." Last season, the Browns went 1-15 and now have a 0-7 record. Dan Hanzus of NFL.com reported that James had his worst game of his career in Game 1 of the Eastern Conference Semifinal against the Boston Celtics where he shot 2-of-18 from the field. While the Browns continue to struggle, James has fulfilled his promise of leading the Cavaliers to their first NBA title in the 2015-16 season, one year after he returned to Cleveland after a four-year stint with the Miami Heat.
James heaps praise on Thomas
As a Browns fan, James said he wished for a winning season for Thomas more than anybody in the organization, saying the left tackle has given up his body every year. Since he was drafted third overall by the Browns in 2007, Thomas never missed a snap until he suffered a torn triceps in his left arm in their 12-9 loss to the Tennessee Titans. Overall, Thomas played 10,363 consecutive snaps since his rookie year. [VIDEO] He also made it to the Pro Bowl in each of his first seasons in the NFL. "Already appreciation for what he's done for the Browns -- even before the snaps," James said of Thomas, per Cleveland.com. Thomas was scheduled to undergo surgery Tuesday. Before he went under the knife, Thomas tweeted a photo of him with the caption "Let's do this" while wearing "Browns are tough" shirt.
Let's do this! pic.twitter.com/al39gLDA4N

— Joe Thomas (@joethomas73) October 24, 2017
Thomas unsure of his future
When asked about his future, Thomas did not give a clear answer, saying his immediate plan is to rehab following surgery. Thomas said the next decision on his playing career is best talked about in the offseason. After the surgery, Thomas will need six to nine months of rehabilitation. As of now, Thomas said he has no idea on how his rehabilitation is going to go. Thomas said the recovery process will give him some time to get away from football and to be with his family. During that time, Thomas said he will reflect and discuss with his family on the next steps that he will take, whether he will continue playing or retire. In 2011, the Browns signed Thomas to a seven-year deal worth $80.5 million. Thomas will earn $8.8 million this season and the same amount in the last year of the deal in 2018. #Cleveland Browns