England 1, Slovenia 0; Kane's late stunner earned England 2018 W/C qualification
Quick match recap of England vs Slovenia that went down in Group F of the UEFA World Cup qualifying series.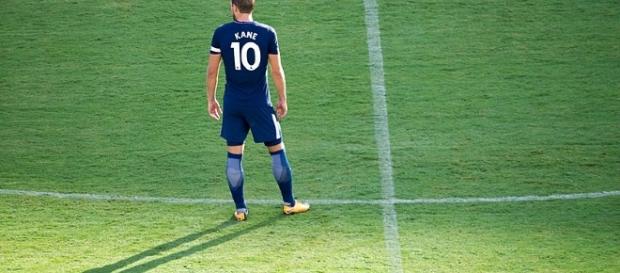 Harry Kane scored the decisive goal that gave England the home win over Slovenia on Thursday night at Wembley Stadium, according to the Telegraph. In addition, the victory secures England's spot in next year's World Cup in Russia. Despite winning the encounter, England performance was apparently uninspired, lifeless and mediocre. However, the qualification will give head coach Gareth Southgate plenty of time to cover up the cracks in his team ahead of next summer's World Cup final in Russia.
England is the confirmed leaders of Group F with 23 points, while Slovenia is fourth with 14 points. Here is an analysis and recap of the match.
England outlook
Starting XI and individual performance points: Goalkeeper - Joe Hart (6.82).
Defender - Kyle Walker (7.61), Gary Cahill (seven points), John Stones (seven points), Ryan Bertrand (6.92). Midfielder - Jordan Henderson (7.32), Eric Dier (7.11), Alex Oxlade-Chamberlain (6.53), Raheem Sterling (7.48), Marcus Rashford (seven points). Forward - Harry Kane (7.85). Used substitutes - Michael Keane (six points), Jesse Lingard (six points).
Teams strength and weakness: England often stole the ball from Slovenia players and went on to create goal bound chances through individual efforts, through balls and long shots. However, they were somehow weak at scoring.
Style of play: the Three Lions held more possession on Slovenia's half. They favored long and short passes
Slovenia outlook
Starting XI and individual performance points: Goalkeeper - Jan Oblak (six points). Defender - Aljaz Struna (5.87), Bostjan Cesar (6.54), Miha Mevlja (7.19), Bojan Jokic (6.49).
Midfielder - Roman Bezjak (6.68), Rene Krhin (6.68), Rajko Rotman (6.57), Benjamin Verbic (6.23). Forward - Josip Ilicic (6.26), Andraz Sporar (6.60). Used substitutes - Valter Birsa (5.89), Tim Matavz (six points), Jan Repas (5.75).
Team's strength and weakness: Srecko Katanec's side committed several individual stumbles and gave away plenty of free kicks around their box.
Style of play: Slovenia favored only short passes.
Man of the match
Harry Kane was the Man of the Match. The Tottenham star scored the only goal that sealed England's triumph at home. He completed thirty-eight touches.
Upcoming fixtures in Group F
In their last matches in the group, England will take on Lithuania on the road on Sunday 8 October. Slovenia faces Scotland the same day.
Click to read more
and watch the video
or