Clippers lost their first game of the season while 76ers, Jazz, and Suns won
Here are the results for the games between the 76ers and Mavs, Lakers and Jazz, Suns and Blazers, and Clippers and Pistons.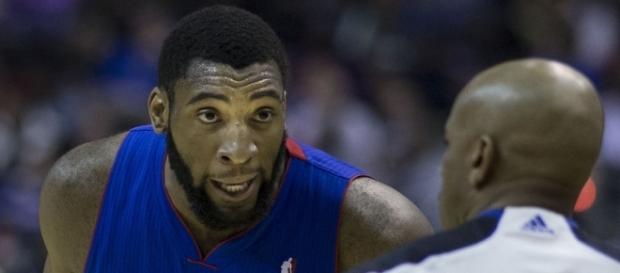 On October 28, 16 NBA teams hit the hard court and battled it out during the 2017-2018 NBA regular season. The Philadelphia 76ers and the Dallas Mavericks had a three-point shootout as both teams made a total of 35 three-point field goals. The Portland Trail Blazers had seven players in double figures in their game against the Phoenix Suns.
The Detroit Pistons handed the Los Angeles Clippers their first loss of the season.
Philadelphia 76ers vs. Dallas Mavericks
The 76ers managed to come out with a close 112-110 victory against the Dallas Mavericks.
Ben Simmons tallied 23 points, seven rebounds, and eight assists for Philadelphia. Teammate Joel Embiid added 23 points and nine rebounds while T.J. McConnell had 15 points, four rebounds, and eight assists off the bench.
Harrison Barnes led the Mavs with 25 points, four rebounds, and one steal. Wesley Matthews also contributed 19 points, six rebounds, two assists, and three steals while Yogi Ferrell tallied 17 points, two rebounds, and two assists.
Los Angeles Lakers vs. Utah Jazz
Ricky Rubio's 21 points, four assists, and seven rebounds were more than enough to help the Utah Jazz win against the Lakers 96-81.
Teammate Joe Ingles finished the game with 13 points, five rebounds, four assists, and three steals while Donovan Mitchell scored 22 points off the bench.
The Lakers were led by forward Brandon Ingram who recorded 16 points, two assists, one rebound, and four steals. Teammate Larry Nance Jr. added five points, ten rebounds, and two assists while Jordan Clarkson scored 15 points, grabbed four rebounds, and dished out two assists.
Phoenix Suns vs. Portland Trail Blazers
The Blazers defeated the Suns 114-107 with Damian Lillard leading the charge with 25 points and nine assists.
C.J. McCollum had 23 points and six assists while Jusuf Nurkic ended the game with 17 points, nine rebounds, and two assists.
Phoenix's Devin Booker finished the game with 34 points, six rebounds, and six assists. Tyler Ulis also contributed eight points, five assists, two rebounds, and four steals while Alex Len produced 12 points and eight rebounds.
Detroit Pistons vs. Los Angeles Clippers
The Piston defeated the Clippers 95-87. Andre Drummond led the Pistons with 15 points, 17 rebounds, one assist, and three blocks.
Teammate Reggie Jackson added 15 points, seven assists, and four rebounds while Avery Bradley had 12 points and five rebounds.
Austin Rivers posted 20 points and four rebounds for the Clippers while teammate Blake Griffin finished the game with 19 points and eleven rebounds. DeAndre Jordan also contributed seven points, 14 rebounds, and three blocks.
Click to read more
You will watch a video to read the news
or