Are the Philadelphia Eagles for real?
Philadelphia has played unreal football as of late, will this be the year the Lombardi Trophy comes to the City of Brotherly Love?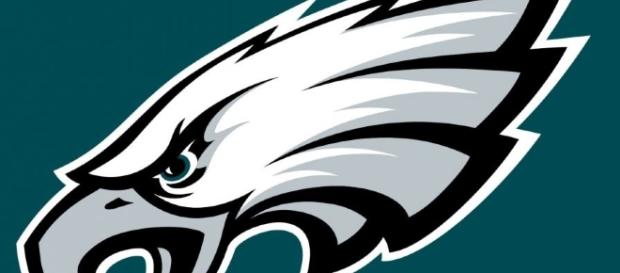 The Philadelphia Eagles [VIDEO] are defying expectations this year, putting up a 5-1 record and are first place in the NFC East. With the struggles of the Giants, Cowboys and tonight's matchup with the Redskins, can this be the year the Eagles bring it all together?
Carson Wentz is the real deal
The young QB out of North Dakota State has put up incredible numbers halfway through his second NFL season. With a passer rating of 99.6, 13 touchdowns to only 3 interceptions, it's fair to say his play has been anything but a fluke. In his rookie season, Wentz threw for 769 yards, 5 touchdowns and 0 interceptions in his first three games, so this is nothing new to Eagles fans.
If Wentz can avoid the dismal end to the season that happened last year, the Eagles may make a run deep into the playoffs. His game tonight against division rivals, Washington Redskins [VIDEO] and Kirk Cousins, maybe their most difficult yet. In 3 career matchups against the Redskins, he's put up only 800 yards, 3 TD's, 2 INT's and a QB rating of 88.5. If Wentz wants to prove to the NFL and Eagles fans alike, he needs a big season and take advantage of a wide open NFC East.
Off-Season Moves
The Eagles were one of the most active teams in the off-season picking up big time play-makers like Alshon Jeffery, Torrey Smith, offensive lineman Chance Warmack, running back LeGarrette Blount and moving star wide out Jordan Matthews to Buffalo for a third-round pick and Ronald Darby. While they may have lost a key player in Matthews, they've bolstered their attack with Smith and Jeffery, and the outstanding play of TE Zach Ertz and Nelson Agholor have boosted Philly into a top 10 offense in the NFL.
Philly had one of the worst wide-receiving cores last year and the newest additions have propelled Wentz to his unreal play as of late.
A strong defense has also helped out a red-hot offense; the emergence of 7th round steal Jalen Mills, and Patrick Robinson and Rasul Douglas, each with 2 INT's, have rivaled the secondary play of the Jacksonville Jaguars. A defense consisting of Nigel Bradham, Mychal Kendricks, and Fletcher Cox, will make sure opposing offenses have to earn every yard and point this year. The only problem that plagues the Eagles from running away with a possible #Lombardi Trophy is the Running Back position. No major names stand out besides Blount, who averages 5.6 a carry with only 1 TD thus far. With Darren Sproles sidelined, probably for the whole season, it takes the dangerous dynamic of a receiving back out of the backfield to do massive damage on slow linebackers and smaller defensive backs. If the running backs can play just good enough, Philly may have a good chance at the trophy.
So how will the Eagles finish 2017?
After looking at the Eagles remaining schedule, the chances of them capturing the elusive crown of NFC East champions looks very promising. With the injury struggles of the Giants, the lackluster play of the Cowboys so far, they really only have to worry about the Redskins. If the Eagles can stay healthy and remain hot at the right times, Philly may be the city of champions comes February. #Philadelphia Eagles #Brotherly Love