Packers vs. Falcons is all about revenge no matter what coaches and players say
The Green Bay Packers are looking to beat their second straight playoff contending team in 2017.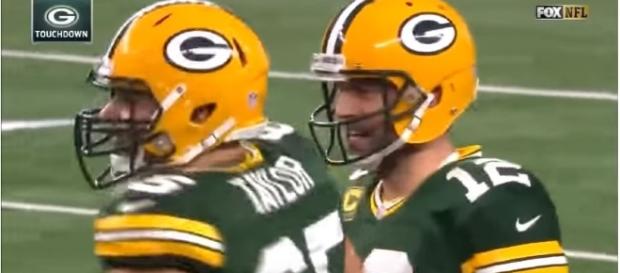 #Mike Mccarthy has made it clear that this weekend's game between the #Green Bay Packers and Atlanta Falcons has nothing to do with the NFC Championship game from last season. The players and coaches from both Atlanta and Green Bay echo the statement. Honestly, it makes sense not to dwell on the past and men like Mike McCarthy and Aaron Rodgers know that they can't look at the loss last year when trying to beat the Falcons this year.
However, just because the coaches and some of the players claim that this game is not a revenge game, there is a different feeling when it comes to fans. There might be some players to think otherwise in the back of their heads because revenge against the Falcons would be very sweet.
The NFC Championship game
The Green Bay Packers had just beaten the Dallas Cowboys in a huge come-from-behind victory and just needed to get past the Atlanta Falcons to have a chance to win their second Super Bowl in the Aaron Rogers era. However, that didn't happen because the Falcons just came in and outgunned Rodgers and the Packers, 44-21. The Falcons then jumped out to a big lead over the New England Patriots in the Super Bowl only to blow the biggest lead in Super Bowl history and lose.
Could the Green Bay Packers have held that lead? Fans might never know but this year the Packers have a chance for revenge, even though Mike McCarthy refuses to acknowledge that.
"They played excellent and were deserving to go to the Super Bowl. We kinda ran out of gas," McCarthy said. "It's a new year.
They're a different team. This year we're a different team. It's a new opportunity."
Aaron Rodgers said that the loss was in the past and you can't rewrite history. He pointed out that both teams are 1-0 now and that is all that matters. Center Corey Linsley said that they learned from the way the Falcons played last year and this year they will react to what they learned. That sounds more exciting than just forgetting about the loss.
Falcons vs. Packers
The fact is that the revenge motive is a story for the fans. While Mike McCarthy and Aaron Rodgers are not using it – at least publicly – heading into this game, fans should never have the idea of revenge taken away from them. The fact is this. The Green Bay Packers opened the season with a hard-fought win over the Seattle Seahawks. If they beat the Atlanta Falcons in Week 2, they will have beaten two of the teams most likely headed to the playoffs this year – a huge achievement and a statement for the Packers in 2017.
The two teams are different but this year it is all about the defenses stopping those high-powered offenses – something neither team could do in 2016. This is a different year and will be a different game. However, no matter what anyone on the Green Bay Packers or Atlanta Falcons team says, this is all about revenge for the fans in Green Bay. #NFL