Dwayne Wade buy-out rumors: Heat reunion, Cavs title chase, and L.A appeal
The Miami Heat, Cleveland Cavaliers, Los Angeles Lakers, and Clippers are four teams expected to vie for Wade's service.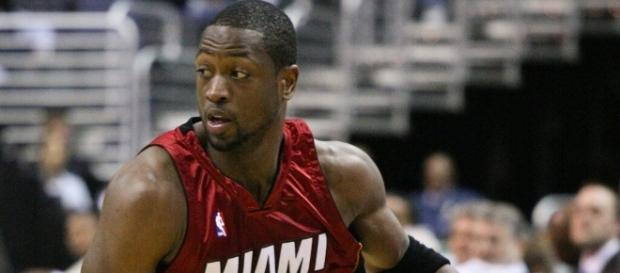 #Dwyane Wade's buyout with the Chicago Bulls remains one of the biggest unsettled businesses as all 30 NBA teams head into training camp later this month. Wade, 35, exercised his player's option worth $23.8 million for the 2017/18 season, but he reportedly wanted out of Chicago after the Bulls decided to take the rebuilding route this summer.
According to reports, the Bulls front office is not interested to hold buyout talks with Wade's camp for now, although many believe the player's buy-out is inevitable.
Update on Wade's buyout
Wade is still mum on the progress of his buyout request. The former NBA Finals MVP faced the media on Thursday as he prepares to accept the Mannie Jackson Human Spirit Award for his community service at the Naismith Memorial Basketball Hall of Fame this coming weekend.
Wade, who will be entering his 15th NBA season, has not given any details of his buy-out talks with the Bulls besides the fact that he's prepared to start the season with the ball club. ""The only thing I'll say is right now my plan is to be in training camp," Wade said in an interview with the Chicago Tribune.
The Bulls will go into the first year of the rebuild with less expectation from their young core. Zach Lavine, Kris Dunn and Lauri Markkanen (the players the Bulls acquired in the Butler trade) will comprise the team's young core. As for Wade's role, Chicago's coaching staff hopes the veteran will provide leadership and mentorship to its youngster while buy-out negotiations are on hold.
The Suitors: Cavs, Heat, Clips, and Lakers
There's a concrete reason why the Cleveland Cavaliers are the favorites to land Wade in the post-buyout market.
The Cavs offer Wade the best opportunity to play for another championship ring alongside buddy LeBron James. Alex Kennedy of Basketball Insiders reported that the reigning Eastern Conference champs plan to start Wade if he joins them.
Another team that could pique Wade's interest is his former team, the Miami Heat [VIDEO]. The Heat and Wade had an ugly divorce that led to the player signing a 2-year, $47 million deal with the Bulls in 2015.
However, the Heat's all-time leading scorer might be ready to set aside grudges with president Pat Riley. He still maintains a good relationship with his former teammates and his children are still enrolled at a South Florida School, as reported by Barry Jackson of the Miami Herald.
Outside of Cleveland and Miami, a #Los Angeles team is viewed as a dark horse suitor for Wade. Jackson cleared that he's still uncertain which L.A team intrigues Wade more, but the Clippers seem to be the logical destination since the team remains a contender despite losing Chris Paul to the Houston Rockets. The Lakers, on the other hand, may become a more interesting option in the future, especially if James signs with the purple-and-gold next summer. #Heat rumors