Sloane Stephens draws Roberta Vinci in the 2017 US Open's first round
The women's draw was released on Friday with the American picking up a tricky first-rounder.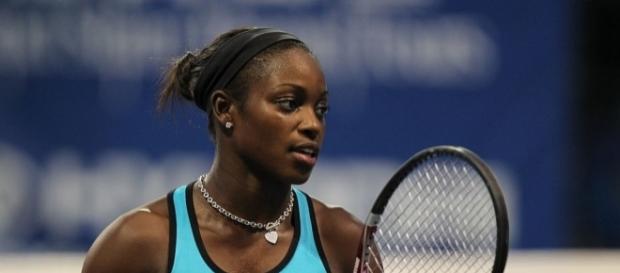 #Sloane Stephens has shot up the rankings in the last month following semifinal results in both Cincinnati and Toronto. She has to be thinking of doing something similar at the 2017 US Open [VIDEO]. In the first round, Stephens will have to face a former finalist as the American has drawn Italian-player #Roberta Vinci.
Vinci stunned Serena two years ago
Vinci shocked the tennis world two years ago when she defeated Serena Williams in the semifinal round, one of the more out-of-the-blue upsets in women's tennis over the last few years. Vinci would ultimately lose in the final to Flavia Pennetta, a fellow Italian player. Furthermore, Vinci has not really been too effective on tour since the US Open run.
She slid in the rankings a bit over the course of 2016 and so far in 2017, she hasn't done much. She enters the tournament unseeded and ranked 43rd in the world. At the age of 34, it appears as though her best tennis is behind her.
The two players have not faced one another in their careers. But with the age gap (Stephens is 24) and differences in the short-term form, you would think that the American would have the edge. Where Stephens has made a charge of late, Vinci has struggled even to find the middle rounds of most tournaments in her recent outings.
Stephens may face Cibulkova
Stephens, although unseeded, did pick up a workable section of the draw. In the second round, she could face Dominika Cibulkova. Cibulkova is the reigning tour champion after winning the tour finals last season.
She is also seeded 11th at the current US Open. However, there are no strong results for Cibulkova this season, especially in the tournaments of significance.
Her ranking is high thanks in large part to the tour-finals victory, but that win was about ten months ago now. Cibulkova is deep in the New Haven draw this week and that could lead to fatigue issues for her at the US Open. Stephens has to be considered the favorite to make the round of 32 in her section of the draw.
In the middle rounds for Stephens, it could be Ana Konjuh followed by Johanna Konta. Meanwhile, Simona Halep is at the bottom of the draw and shares a path to the semifinals with Stephens. Halep herself picked up a nightmare first-round match as she'll have to play Maria Sharapova.
Stephens announced a wrist injury days ago and skipped New Haven. But if she enters the US Open playing as well as she did in Toronto and Cincinnati, the fourth round is on her racket in New York. Beating Konta is certainly a possibility however the Brit is too dangerous of a player to get presumptuous with.
A bit of draw luck would see Konta eliminated in the early rounds, perhaps setting Stephens up with a draw to the quarters. Halep and Sharapova are both dangerous players, but possibly playing them is a point in the tournament that is well off. Stephens has a couple of early-round matches that will have her full attention, yet it looks a run to the tournament's second week looks probable. #2017 Us Open