Sharapova will play the US Open
Maria Sharapova will return to compete in a Grand Slam after 18 months.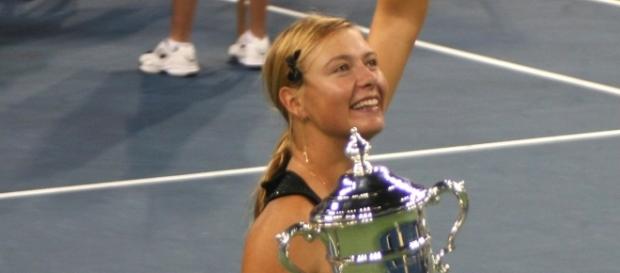 Former world number one, the Russian has won an invitation to the #US Open and will enter directly into the main draw in New York. The American tournament was the first of the Grand Slams to offer an invitation to Sharapova, after serving 15 months of suspension for doping.
Roland Garros was the first to deny her a place in the tournament draw. A month later, Sharapova announced that she would not ask for an invitation from Wimbledon as she qualified for the qualifying by ranking, but got injured and gave up last minute.
Since returning, the winner of 5 Grand Slams has only played tournaments thanks to invitations. She was a semifinalist in Stuttgart and gave up the opening rounds of the WTA in Rome in May and Stanford due to injuries with her left forearm.
The history with New York
"Her suspension was completed and thus this is not a factor taken into consideration in the selection of our invitations. Consistent with past practices, an invitation will be given to a former champion who is in need. Other champions were allowed the privilege such as Martina Hingis, Lleyton Hewitt, Kim Clijsters and Juan Martin del Potro" declared the tournament through a press release.
Sharapova was never eliminated in the first round of the US Open. In her debut in 2003, the Russian was ranked 54th in the world. Fourteen years later, she is the 148th. The tennis player was harshly criticized for receiving invitations this year after being caught on an anti-doping test. The athlete was suspended for 15 months for the use of a banned substance at the Australian Open in 2016.
The announcement of doping
On March 7, 2016, the Russian called a press conference in Los Angeles. There were rumors that she would announce retirement at age 29, but it was not the case. The Russian announced that the anti-doping test done at the Australian Open in January had caught a banned substance contained in a drug she had been taking since 2006, in order to treat magnesium deficiency and prevent diabetes.
Meldonium has entered the list of banned substances of the World Anti-Doping Agency (WADA) on the first day of 2016 for acting as a metabolic modulator and to increase performance. Sharapova claimed she had not read the invoice, apologizing for the "big mistake".
The punishment
On July 8, a two-year suspension was announced by the International Tennis Federation. It was effective from January 26, the date of the exam. Sharapova was out of the Rio Olympics and appealed to the Court of Arbitration for Sport (CAS) and in October. According to the CAS, there was a violation, but "minor", and the penalty fell to 15 months.
The discussion
The WTA allows Grand Slams champions and former number 1s to receive unlimited invitations. This is the case with Sharapova. There are those who complain that the Russian should play the qualifiers while others consider that she deserves to be invited for what she has done in the sport. Wozniacki and Agnieszka Radwanska, for example, criticize the invitations, while Rafael Nadal and Ernest Gulbis were two players who defended the Russian, who has already won five Grand Slams. #Maria Sharapova #Grand Slam