Milwaukee Bucks star Jabari Parker continues recovery from ACL tear
If everything goes well, Jabari Parker could return to action in February of 2018.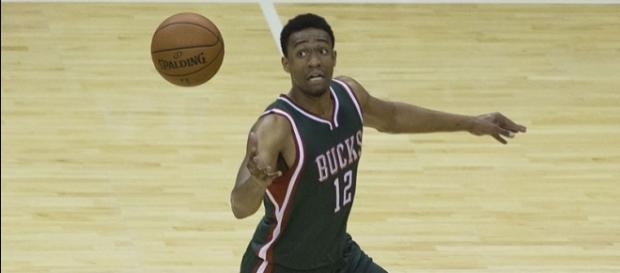 The rehabilitation goes on for #Milwaukee Bucks forward #Jabari Parker, who suffered an ACL tear in his left knee back in February. It was the second time in his young career that he sustained the injury. The first time he tore his ACL was during his rookie season.
In a recent conversation with the Milwaukee Journal Sentinel, Parker shared that he is taking things slowly and is not overdoing it. As of the moment, the main activities the Bucks big man can do are lifting weights, running, and shooting. Even if he remains limited, it looks like he is on the right track. Unfortunately, he is not set to return until February of 2018.
Before Parker went down with another busted ACL, he was performing splendidly for Milwaukee. In 51 games (50 starts) last season, he averaged 20.1 points, 6.2 rebounds, 2.8 assists, and one steal per contest. His numbers in the first three categories are career-bests.
Deadly frontcourt
Parker's absence is truly a tough challenge for Milwaukee and its front line. Despite this, the Bucks still boast a competitive unit of frontcourt players that has a mixture of up-and-comers and veterans. The group is led by the versatile Giannis Antetokounmpo [VIDEO]. Joining him are the likes of Greg Monroe, Khris Middleton, Mirza Teletovic, John Henson, Tony Snell, Spencer Hawes, and Thon Maker. Hopefully, all of them can hold the fort while Parker recovers.
Bucks giving up Middleton, Brogdon for Irving
In other Milwaukee news, several reports stated that the Bucks are willing to sacrifice Khris Middleton and Malcolm Brogdon for Kyrie Irving.
The Cleveland Cavaliers dealt Irving to the Boston Celtics last week in exchange for Isaiah Thomas, Jae Crowder, Ante Zizic, and a 2018 first-round pick (came from the Brooklyn Nets). However, it is possible that the Cavs will cancel the deal because of Thomas' hip injury.
If the mega trade gets scrapped, it seems Cleveland already has an alternative option in Milwaukee. As mentioned, the Bucks are reportedly open to sending Middleton and Brogdon to the Cavaliers to acquire Irving. Middleton is one of the team's best offensive weapons. In the 2015-16 season, he led the Bucks in scoring. Meanwhile, Brogdon is the 2017 Rookie of the Year. A package deal headlined by Middleton and Brogdon is enticing, but it is uncertain if the Cavaliers are going to consider it. For now, they are still attempting to sort things out [VIDEO] with the Celtics. #NBA Trade Rumors