What's wrong with the Colorado Rockies in the National League West?
The Rockies sizzled to start the season, but they've been falling now for weeks.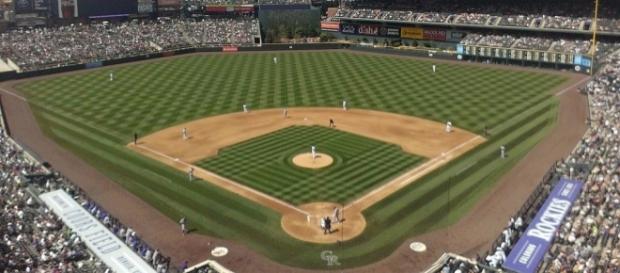 The Colorado Rockies have one of the better records in Major League Baseball at this point. Heading into Sunday, #The Rockies are 11 games above .500 and, from that point of view, they appear to be heading toward the playoffs. However, when one looks at the what-have-you-done-lately column, Colorado might actually be a team that fumbles their playoff aspirations in the months ahead.
Rockies have slumped for a while
The Rockies have been losing their edge over other teams consistently for weeks. Relative to the Los Angeles Dodgers, Colorado have lost the competitiveness that they seemed to have at earlier points in the year.
The Dodgers have an 11.5-game lead over third-placed Colorado in the NL West. With a 6-14 record in their last 20 games, Colorado now have to start thinking about teams like the Chicago Cubs, the Milwaukee Brewers (presently division leading), the Atlanta Braves, and others closing the gap when it comes to the Wild Card standings.
What exactly has gone wrong with Colorado? Looking at stats can provide some insight. One hitter that is in a little bit of a slump is Mark Reynolds. He has an .878 OPS on the season, but over the last 30 days, his OPS is just .690. He lost a start on Saturday, but still pinch hit with no contribution. Might be that Colorado management is aware of a niggling injury with the player.
Tony Wolters, although not really known for offensive production, has just a .466 OPS in the last 30 days.
He's not a regular player, but he is still hurting his team for his part. Carlos Gonzalez is having a bad season at the plate and in the last 30 days, his OPS is below .600. For an outfielder that is well below expectations. Also, fringe big-leaguer Alexi Amarista has been terrible at the plate when playing. His OPS is just .257 over the last 30 days and he has just two hits in all of July.
However, the Rockies have really dropped the ball on the mound. The pitchers that have logged big work lately have generally done poorly. Tyler Chatwood, as a case in point, is 0-4 in his last five starts with an ERA of almost 7.00 during that stretch.
Wild Card race heating up
The Rockies slumping brings the NL's 2nd Wild Card spot back into play for teams that were distant just one month ago. If Colorado doesn't turn things around soon, it might only take until the end of the month before they get close to .500. For much of the season to date, it's looked like the NL West might book three playoff berths. However, if Colorado keeps sliding then a whole slew of teams can start thinking about getting the 2nd Wild Card spot as the non-waiver Major League Baseball trade deadline approaches. #National League West #MLB