Grammy award-winning soundtrack to 'Walk the Line' to be released on vinyl
The music that featured in the acclaimed 2005 Johnny Cash biopic will be available in this format for the very first time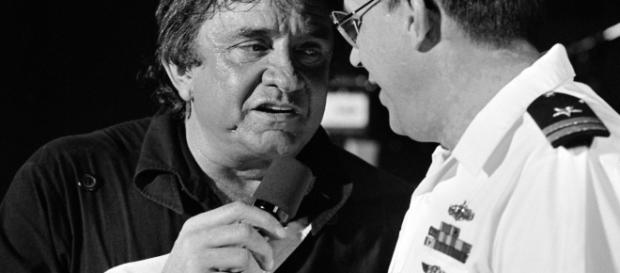 Craft Recordings has announced the vinyl debut of the soundtrack to the movie "#Walk The Line," which is due out on July 21. The album features original recordings from the Oscar-winning film, with stunning performances by the film's stars #Joaquin Phoenix and Reese Witherspoon.
Joaquin Phoenix inhabits the role of Johnny Cash
Rather than using the artist's original masters - as has previously been the case in other biopics - director James Mangold took a fresh approach to the soundtrack, entrusting experienced producer T Bone Burnett with the task of steering Phoenix and his fellow cast members through new recordings of classic country and rockabilly tunes.
Reese Witherspoon impressively brings the songs of June Carter to life, while the addition of familiar - and less familiar - covers by Tyler Hilton, Johnathan Rice, Shooter Jennings and Waylon Payne brings an extra dimension to the movie, as well as paying tribute to some of America's most iconic musical figures.
'Walk the Line': Unforgettable performances
Following its release in 2005, the album peaked at number one on the Billboard Soundtrack chart, number three on the Country Album chart and number nine on Billboard's Top 200. It also won a Grammy Award for Best Compilation Soundtrack and was certified Platinum by the RIAA in 2006.
Side A sees Joaquin Phoenix tackle some of the Man in Black's best-known songs, including "Walk the Line," "Ring of Fire," and "Folsom Prison Blues." Instead of merely attempting a direct impersonation of Cash, Phoenix manages to put his own stamp on these classics and the result sends a chill up the spine - particularly "Walk the Line."
Waylon Payne, son of Willie Nelson's long-time guitarist, the late Jody Payne, played Jerry Lee Lewis in the film and excels on "Lewis Boogie," a less obvious choice of song than, say, "Great Balls of Fire" or "Whole Lotta Shakin' Goin' On," though no less satisfying.
'Walk the Line': More to enjoy on Side B
Tyler Hilton, terrific in the role of Elvis Presley, is given the chance to shine on Side B, turning in a snarlingly energetic performance of "That's All Right" and a frenetic version of "Milk Cow Blues" - again without attempting a straight-up impersonation of the King.
Shooter Jennings portrayed his father, the late Waylon Jennings, in the movie and his moment comes in the form of the downbeat "I'm a Long Way from Home," a Hank Cochran-penned tune from Waylon's 1966 album, "Nashville Rebel." Truth be told, it's not one of the record's standout tracks.
Much better is "Cocaine Blues," with Phoenix again pouring his heart and soul into it, and the two duets Phoenix and Witherspoon sing together, "It Ain't Me Babe" and "Jackson." It's now been 12 years since "Walk the Line" electrified audiences all over the world, and now is as good a time as any to revisit perhaps the greatest music biopic of recent times.
The "Walk the Line" soundtrack will be available on vinyl from July 21. #Johnny Cash