Cole Sprouse and Kendall Jenner collaborated in a new and exciting project.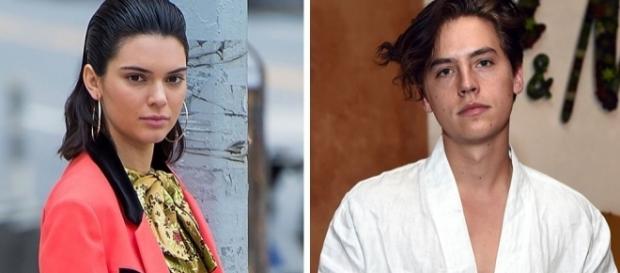 Cole Sprouse may have been absent from the limelight for quite a while to focus on his education, but the former Disney star has reclaimed his heartthrob status while portraying Jughead Jones in "Riverdale." However, the actor has been noting that he is not letting himself get too deep into the Hollywood black hole, which is why he pursues other things instead of giving his undivided attention to acting.
The 24-year-old twin brother of Dylan Sprouse has proven once again that acting is not his only talent. Cole Sprouse took time out from his busy schedule as Jughead Jones to do a behind-the-scenes activity that could possibly be another venture when he's done with "Riverdale."
"Suite Life With Zack and Cody" star is all grown up and ready to take over Hollywood
Being in the industry for two decades, many would think that Cole Sprouse is more than comfortable with being in front of the camera.
However, the "Riverdale" star recently revealed that he is actually more at ease working being the camera and that is exactly what he did for the May 14th issue of Sunday Times Style.
For his very first official photography gig, Cole Sprouse got to work with TV personality and model, Kendall Jenner. The two clearly worked well together because they both know what it's like to be in front of the camera. The "Keeping Up With The Kardashians" star has also shown interest in the art of photography, recently shooting Cindy Crawford's daughter for Love magazine.
Cole hooks up with Kendall for new gig
After working with Kendall Jenner, Cole Sprouse had nothing but good things to say about Gigi Hadid's BFF. The "Riverdale" actor told the mag that he now realizes why the 21-year-old "KUWTK" star has become huge in the modeling world.
"Seeing her work, it's no wonder she's become such a huge figure within the fashion industry," Cole Sprouse shared to The Sunday Times Style. "Without the right model, these photos don't live. Kendall isn't afraid to look awkward in a way that's vulnerable and inherently interesting."
Meanwhile, "Riverdale" fans have been shipping Cole Sprouse and Lili Reinhart, who plays Betty Cooper on the show. They were not too pleased that people have began to link the actor with Kendall Jenner. Fans have begun to share their thoughts in a YouTube video's comments section saying things like "Nope. No thank you. Lili and Cole thank you," and "I don't ship them #lilicole"
Click to read more
and watch the video
or