London terrorist attack: Act of retaliation?
Terror hits London again. A van drove into a crowd of innocents, predominantly Muslims, near the Finsbury Park mosque.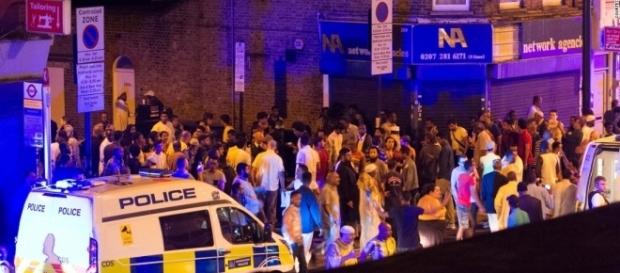 London has once again been struck by #terror. This time, a van drove into a crowd of people around midnight on Monday. Evening prayers had just finished at the #Finsbury Park Mosque and people were making their way out when the attack took place. The attack has left one dead and eight injured.
Vicious cycle of terror?
London has experienced more than its fair share of terror over the past few months and things don't seem to be getting any better. Terrible attacks have taken place at Westminster Bridge, Manchester Arena, London Bridge, and now at Finsbury Park. When will this stop? The attacks seem to be getting more frequent and cruel: from attacking youngsters at a concert to those exiting their place of worship.
However, this attack was different. It was not committed by an ISIS-inspired jihadist, but by a British man who was deliberately targeting Muslims. Hate fuels even more hate and this attack, sadly, proves that statement.
Islamophobia has been on the rise throughout Europe as a response to the increase in terrorist attacks the past few years. Refugees have been mistreated, mosques vandalized, Muslim women harassed, and Muslim men seen as radical jihadists. This is not the way to deal with terrorism and no positive results will come from treating these people in such negative ways. On the contrary, such behavior plays into the narrative of groups such as ISIS that want to make Muslims feel as though the West is against them, wants to exclude them, and ultimately destroy their beliefs and customs.Terrorism will never be defeated through division and putting each other down; people from all religions, ethnicities, and communities must stand strong together and face these challenges together.
The suspect
The suspect has been named as 47-year-old Darren Osborne from Wales.
He lived in a house near Cardiff with his wife and four children and had Muslim neighbors. Those who knew him described him as aggressive, a fighter, and someone who would often get drunk. His Muslim neighbors said they had never had any issues with him until this weekend when he called one of their children "inbred". Ben Wallace, the security minister, explained that Osborne was not known to the police prior to this incident and it remains unclear if he was part of a far-right group. Police suspect that he rented a van from a hiring company in order to carry out the attack on Monday. Osborne reportedly yelled "I want to kill all Muslims" and it soon did become clear that the attack was deliberately targeting Muslims who had just finished their Ramadan evening prayers at the nearby mosque. People at the scene of the attack managed to apprehend the perpetrator for twenty minutes until police came to arrest him. Osborne was first arrested for attempted murder but later additionally arrested on terrorism charges.
The attacker is currently in custody at a south London police station.
Why this mosque?
Authorities are suspecting that the attacker chose to target this specific mosque because of its somewhat dark history. The Finsbury Park mosque opened in the early 90s and soon became a large center of worship for Muslims in London. However, the mosque was accused of radicalism in the late 90s as its preachers were linked to Al Qaeda. One former imam of the mosque, Abu Hamza, was convicted of terrorism charges in the U.S and given a life sentence. It is also suspected that one of the 9/11 hijackers and the shoe bomber terrorist also attended prayers at that same mosque. The mosque closed in 2003 due to several allegations of inspiring terrorism and was put under investigation. Two years later, in 2005, the mosque reopened under new leadership but many Londoners still saw it as a dangerous place where hate and violence were being encouraged. The mosque's bank account was closed by HSBC bank in 2014 because of alleged links the mosque had to terrorism. The mosque managed to win a court case earlier this year and had its name cleared of any wrongdoing. Despite the passage of time, however, many still see this mosque as a haven for terrorist activities.
Next steps
People are tired of turning on their TVs and seeing news of yet another terrorist attack. Such attacks must not become normal and should definitely not serve to inspire counter-attacks targeting people of a specific background. The goal of terrorists is to divide people, to spread fear among communities, and to spread anger. It is easy to be scared, change our schedules, stop going out as much, adopt racist behaviors, and to want "revenge" for the many who have died at the hands of terrorists. However, this won't bring any short-term or long-term solutions. Not every Muslim is a terrorist, not all white people are peace-loving and kind, and not all mosques are jihadist academies. Creating such stereotypes is the worst thing we can do in such times. Instead, we need communities to stand strong and refuse to be divided. The U.K needs a strong government that will bring unity and take the necessary steps to keep its citizens safe. Those who want to further the cause of Islamist jihadists should follow Darren Osborne's example. Those who wish to defeat terrorism and live in peace must never cower to such a level. #London Terrorist Attack