Tribeca Film Festival 2017: 'Dare to Be Different' premiere and TFF Awards
Highlights from the red carpet premiere of the WLIR documentary film and the TFF Awards night.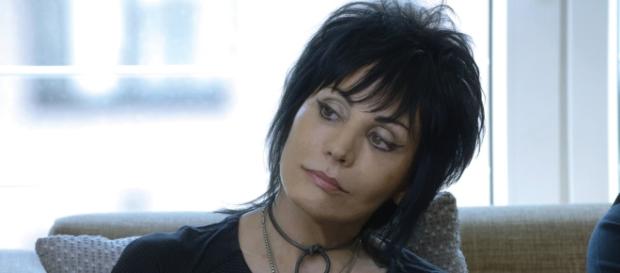 The Tribeca Film Festival is coming to an end for the 2017 season. Here's a recap of events I attended.
The TFF Awards and winners
My first stop was the TFF Awards at the BMCC Tribeca Performing Arts Center. Here's a list of the top winners and for the first time, they were all directed by women.
"Keep the Change"
"Son of Sofia"
"Bobbi Jene"
This year's festival featured 97 feature length films, 57 short films and 30 immersive storytelling projects from 41 countries. Kaveh Mazaheri won for his Best Narrative Short Film, "Retouch." He accepted the award via video because he was unable to secure a visa to travel to New York from Iran due to the President's travel ban.
.@Nadia_Alexander delivered an empowering speech while accepting her richly-deserved acting prize at #Tribeca2017. https://t.co/8BIQRmZeTa pic.twitter.com/W7J49G1XfT

— Tribeca (@Tribeca) April 28, 2017
The red carpet rolls out for the premiere of the documentary film 'Dare to Be Different'
Next, I attended the red carpet premiere of the documentary film "Dare to Be Different" at the Hub of the #Tribeca Film Festival Theater. The 95-minute film is an inside look at the now-defunct radio station, WLIR who lost their FCC license in the 1980s. They were based out of Hempstead, LI. They took a risk and played new wave 80s music with a message, and gave artists like Debbie Harry of Blondie, A #Flock Of Seagulls, Ultravox, Billy Idol, Duran Duran, The Alarm, Devo, Bow Wow Wow, The Ramones, Joan Jett, (who has known Denis McNamara, the station's former program director, a long time).
They gave The English Beat their big break, and introduced these bands to the world as icons of American pop music culture.
The film featured exclusive footage and interviews with these iconic artists and vintage footage of their music videos and of the station itself. I met director Ellen Goldfarb on the red carpet, a former resident of Plainview, LI and a huge fan of the former radio station. I also chatted with Denis McNamara, the former WLIR Program Director and Executive Producer of the film. He implied that it was seven years in the making and had to go back 30 years in time.
"We worked with hundreds of listeners and artists, it's really been incredible and people are really going to relate to it and remember the music," McNamara admitted.
Included with the premiere was a special concert by A Flock of Seagulls, The Alarm, and Dave Wakeling of The English Beat but unfortunately, I couldn't stay for that because I had to get home to Westchester.
We asked Ellen if she thought WLIR would ever return but under different call letters and if it was hard getting the musicians to interview for the documentary.
She said she came up with the idea because she was on Facebook and noticed that there were a lot of tribute fan pages to WLIR and how much the fans missed the station. She doesn't have a background in film, but her entire family is in the entertainment industry. Her brother is a screenwriter and Broadway show writer/producer. He wrote the film and helped Ellen with the story. Ellen has experience producing concerts and fundraising events. This is her debut film.
"It would be wonderful if it could come back but I don't know if it will," Goldfarb said.
"As far as getting the musicians to be a part of the film, it wasn't hard but some weren't available due to scheduling. We worked really hard to get these people and when we did get to them, they really wanted to be part of it and many of them felt like they wanted to pay homage to the station and Denis and the DJs for really helping them with getting exposure and launching their careers."
"It was really nice to see that there was so much love and appreciation for the station from these people. Our goal is we want the whole world to see the film and we think that not only New Yorkers or WLIR fans will appreciate this but everyone around the world will appreciate it."