Trump's inauguration, the day of lights and shadows over Washington
The inauguration of a new President is always a historic occasion, but today's initiation had a unique mix of light and shadows around it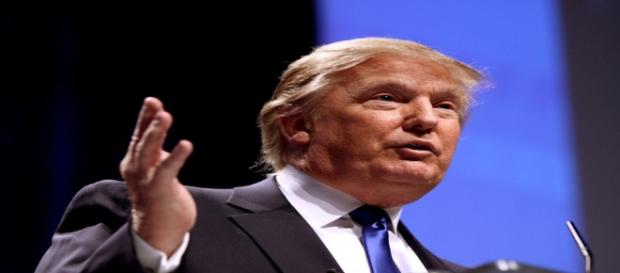 Today was without doubt Donald Trump's Day. The 2017 Presidential Inauguration was the culmination of an unprecedented presidential campaign that had Hillary Clinton as the favourite and Trump was considered as a likely early loser. Yet, as the campaign progressed the building magnate about to turn politician defeated all his opponents until November 8th when he achieved the majority of Electoral College votes and became the 45th President of the United States of America which was sealed with today's ceremony. The first shadow over this progress was Hillary Clinton's achieving a majority vote of electors, paradoxically the very situation that Trump had previously said he would not recognize if it had happened to him.
Spotlight on Washington
Naturally the spotlight of world politics is now focused on Washington as the world's politicians try to understand what sort of Presidency will emerge during the next four years. For #Donald Trump these queries will have little meaning as he considers victory the only possible result to be obtained and the swearing in ceremony put a seal on the result that he demanded in the final weeks of the campaign.
The transfer of power had already begun over the last few weeks with the nominations of the Secretaries and other positions of authority. As we watched the inauguration these procedures had still not been completed. The performance of the nominees at the confirmation hearings has not satisfied completely satisfied the panels. At the same time the presence of Republican majorities in both Houses, and in particular the Senate should ensure that the nominations will eventually be approved, probably with caveats on some of the nominees.
Shadows over Washington
In the meantime, the last few weeks have also cast shadows over the electoral victory that the newly sworn in President refuses to acknowledge. The first of these was of course Hillary Clinton's popular vote. In normal circumstances the incoming President #Donald Trump would extend his wings to enclose those who opposed him, but Trump has already shown that that he has little patience for dissenters to his victory. The reaction to John Lewis' refusal to attend the inauguration was only one example of this intolerance to those who do not support him fully.
The second shadow looming over the inauguration of course came from the allegations of Russian hacking of the election and the latest news of alleged contacts between Trump's team and Moscow will do little to alleviate the distrust of some caused by the allegations. Denials will do nothing and the final word will only come when the American intelligence services finish their investigations and either supply definitive proof of the accusations, or sufficient proof to convince those who believe that there may be a root cause for the suspicions.
History on the making
In any case, today's inauguration ceremony was History in the making and in one way of another the event is already in the History books. For the rest of the day President Donald Trump will be able to enjoy the limelight and savour the taste of victory sanctioned by the swearing in ceremony. But he would do well to remember that the ceremony was only the beginning of the four years of his Presidency and that the final judgments will only be made as a result of his actions and decisions in the Oval Office. From this day forth Trump will under the eyes of the world and the true judgments will begin once today's celebrations are over. #Inauguration Day